BanPiracy Continues Intellectual Property Theft Efforts
BanPiracy, a company formed to fight intellectual property theft in the audio software industry and owned by the shareholders of Waves Audio Ltd., pledged to sue recording facilities which they determine to be in possession of unauthorized Waves software. The group also stated that several dozen recording studios, mostly in New York, Los Angeles and South Florida, are facing lawsuits.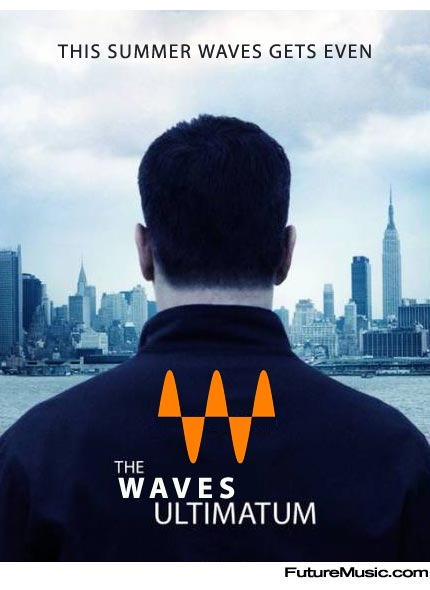 This summer, we dubbed the initiative the Waves Ultimatum based on the popular Matt Damon blockbuster movie. But the endeavor is no joke to Waves Audio Ltd who filed lawsuits in October against 11 recording studios in the New York City area alone.
Waves Audio, according to BanPiracy's November 5 announcement, alleges in separate complaints filed in New York State Supreme Court that "the recording studios have used Waves software without having first obtained a license to do so, which is a violation of Waves rights and proprietary interest."
New York-based studios contacted by Omaha-based collection agency Allied National and subsequently receiving a notice of Summons and Complaint include Output Recording Studio, Jambox, Innovative Music, Mambo Recording Studios, M&I Recording, Explode Records, Skyline Recording Studio, Sweet Sound Studios, Uptime, B Reel Recording Studio and the Cutting Room.
According to Michelle Hughes, an attorney from the New York-based Hughes Law Firm who is representing several studios targeted by BanPiracy and Allied National, "The [11] suits filed on behalf of Waves Audio, Ltd. range between $71,000 and $300,800, all totaling over $1.7 million. Their suits consist of four causes of actions. They are suing for the cost of the allegedly stolen software, the same amount for unauthorized conversion, $2,000 for the cost of their 'investigation' to determine if the studio had a proper license, and punitive damages in the amount of 10 times the cost of the software.
"In addition," Hughes adds, "they are seeking a permanent injunction enjoining the studios from using any Waves products, and an order directing the studio to remove all Waves products from their systems. They don't seem to be concerned with whether or not some Waves products were legitimately purchased. They make no distinction in their complaint."
Jeffrey Maidenbaum of Maidenbaum & Associates, who is representing Waves Audio, responds: "The plaintiff in the referenced matter is, pursuant to the complaint, seeking that the defendant remove unauthorized Waves products from their systems and pay for what they have used. In simple terms, if a studio owner has an authorized version of Waves on one rig and an unauthorized version of Waves on another rig in the same studio, the plaintiff wants only the unauthorized version removed, or, alternatively, a license purchased."
Ban Piracy founder/COO Tomer Elbaz, formally of Waves Audio, and CEO Michael David, Managing Director of Allied National, held steadfast in their assertion that commercial facilities can and should be legally responsible and prosecuted for any unauthorized software discovered on their DAWs. Elbaz "has been engaged in a worldwide gathering of information used against recording studios involved in litigation with Ban Piracy," according to a statement distributed at the recent AES convention.
Not so fast, say studio owners. While BanPiracy aims directly at the criminal and ethical offenses represented by piracy, its black-and-white assessment of said offenses clash with the real world's shades of gray, studio owners and managers assert.
Elbaz noted the hypocrisy of some recording professionals who are using unauthorized software while whining about lost sales due to illegitimate downloading or CD burning.
"I'm proud to be part of an organization that strives to eliminate audio software piracy in the for-profit recording industry," David said at the press conference. "The use of unauthorized or 'cracked' software in the recording of music isn't fair, it isn't right, and it isn't legal. Ban Piracy intends to stop the abuse."