Weekend Fun: Funtrak Mini Paintball Tank
Just when you thought you had everything…
I Want One Of Those is now offering the Funtrak Mini Paintball Tank, a scaled down armored vehicle for paintball warfare that will probably give the owner a minor advantage in his local paintball league. The tanks, which take about three months to build, and are made to order by Funtrak Ltd, a UK concern, and come with a roll cage and an engine fire-wall.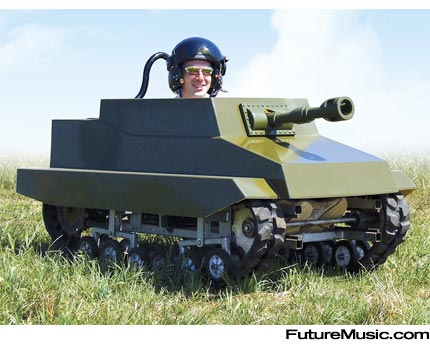 Features:
• Glass reinforced plastic (GRP) chassis
• An engine fire-wall
• A fully integrated, ready-to-fire paintballing gun
• A rollover bar with roll cage
• Choose from six colours for your mean machine
• Can be driven on UK roads further to meeting DVLA regulations
• Size: 106 x 122 x 183cm
Funtrak's Mini Paintball Tank will set you back £8000.00 / $14,400 / €11840. More information on the Funtrak Mini Paintball Tank.