Audio Damage Releases Vapor – Diffusion Chorus
Audio Damage has released Vapor, their third and final mod effect plug-in that they dub a diffusion chorus. Vapor's main purpose is to add top-end shimmer to pads, strings, and rhythm guitar to make those sounds cut through the mix. However, at more extreme settings, unique modulation delays can easily be attained.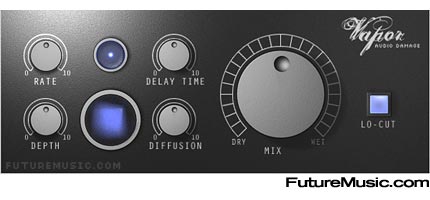 Features:
• Able to do a broad range of modulation effects, from simple diffusion to extreme mod
• VST version has full MIDI learn on every parameter for hardware control
• Optimized for low CPU usage
Audio Damage's Vapor is available now and costs $29. More information on Audio Damage Vapor.