Telefunken Announces Ela M 260 Microphone
Telefunken | USA is set to introduce the Ela M 260, a newly constructed version of the small-diaphragm condenser microphone first manufactured in 1959, at the Audio Engineering Society Convention (AES).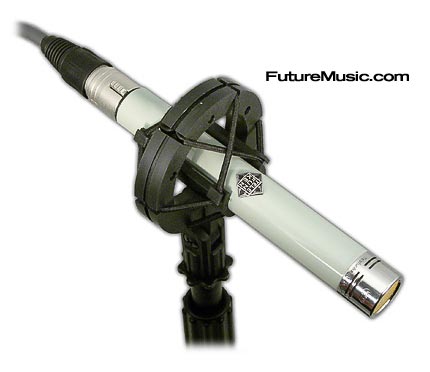 The Ela M 260 features a New Old Stock (NOS) Telefunken EF732 tube and is packaged with a set of three interchangeable capsules: cardioid, hyper-cardioid and omni. The microphone system comes with wooden microphone box, 10-meter Gotham Audio cable, owner's manual and 10-year warranty. Also included is an adaptor to allow the use of some AKG CK series capsules, and other capsules made for JZ/Violet and B.L.U.E. systems.
No pricing or availability has been officially announced. More information on Telefunken | USA's Elam M 260.