B.Serrano Releases Adonis – Free VST Synth
B.Serrano from France has released a free, 8 voice, polyphonic VA / AM / FM synthesizer, dubbed Adonis. Adonis has several stacked components including a Voice, Filters, LFO, Envelopes, Effects, Sequencer, and a Voice Modulations Matrix.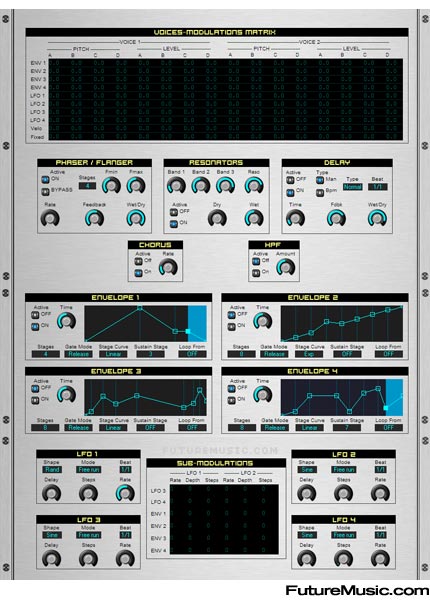 We can't tell you much more except that the B.Serrano's website has a complete breakdown of each component's attributes.
B.Serrano's Adonis is free and available now for download. More information on B.Serrano Adonis.