Weekend Fun: Graffiti Train
Suck is now selling the Graffiti Train for wannabe-bombers to get their tag on. The Graffiti Train kit consists of a white subway car and two pages of tasty stickers for you to get into the rebel spirit, but without having to break into a rail yard.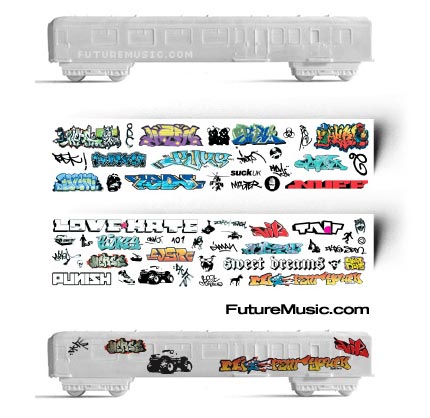 More creative types can forego the stickers altogether and just paint the cars themselves. Old Skool Yo!
Suck's Graffiti Train will set you back £25. More information on Suck's Graffiti Train.