Sony Unveils Omnidirectional Speaker Prototype
Sony has unveiled an active Omnidirectional stereo speaker in Japan that's looks like a giant bong. The new non-directional speaker prototype consists of a tall, acrylic tube with a woofer at the bottom, a mid range device at the top, and a tweeter created through the unique use of a vibrating, resin cylinder.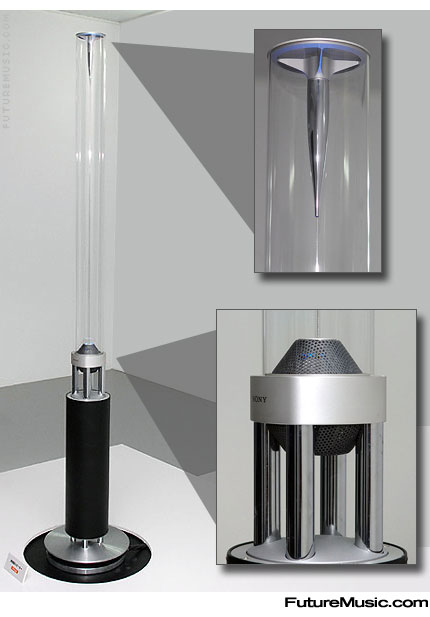 Sony is certainly not known for kicking big quality sound, but at least they're trying to push the envelope.
No pricing, availability or production plans have been announced.