Beatport Readies Beatsource – Hip-Hop Download Store
Beatport, the leading dance music online music store, is preparing to unveil Beatsource, a completely new store that will specialize in hip-hop and urban music. The site will be "dedicated to the urban DJs and the fans that love them for what they do behind the decks," according to the company.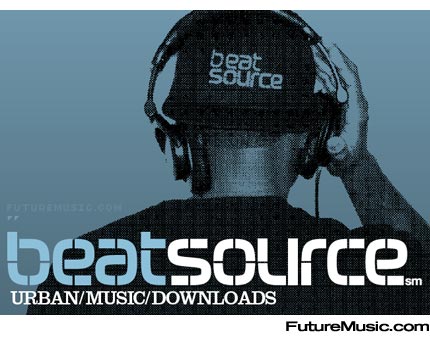 Beatport claims that "Beatsource is set to shape the future of the urban digital DJ culture, be it in the club, on the radio or in the bedroom." The company certainly has the heritage for undertaking such an endeavor — a natural extension of their current brand — but is hip-hop culture ready for such a narrow-focused enterprise? We believe the concern is well-positioned, and could revitalized a genre that has many people, including us, wondering if Hip Hop Is Dead…
One of the wonderful things about Beatport, and other dance music download stores, is the their inherent ability to present obscure and undiscovered talent to a large fan base. Searching for a fringe subgenre of dance music on iTunes will result in just a few, if any, results. However, an electronic download store such as DanceRecords.com has a fantastic search engine, due to their extensive track descriptions, that pinpoints these types of abstruse releases in seconds. This exposure will enable the "next big sound" to emerge without needing the support of radio and other traditional outlets.
Unfortunately, the achilles heel of Beatport's technology happens to be their search faculty. Although, the company has attempted to patch the result engine, and now offers a tepid directory at the bottom of the page, it still comes up wanting. The problem is that Beatport never imported comprehensive song descriptions into their database like the aforementioned DanceRecords. With such an extensive catalog and 4000 new releases added per week, it would be impossible for the company to undertake such an endeavor…themselves.
However, the good news for Beatport is that their backend technology is vastly superior to the majority of their competition — who feels that they are so far behind in the race that they've banded together to launch a lame smear campaign against the company. Most likely, Beatport will add new functionality in the next version of their Baseware label content management faculty that will allow labels to insert track descriptions for all releases in their catalog. Marry this to a more comprehensive subgenre categorization, and Beatport will take another big stride forward when they launch version 4.0.
The Future: If you're a hip-hop label and are looking for more exposure to sell your music, contact Beatport now.