Tony Wilson, Founder Of Factory Records, Dies At 57
Tony Wilson, founder of the influential Factory Records, passed away on Friday at the age of 57 of kidney cancer. Wilson was instrumental in promoting the Manchester music scene in the '80s & '90s, and helped launch the carriers of Joy Division, New Order and the Happy Mondays.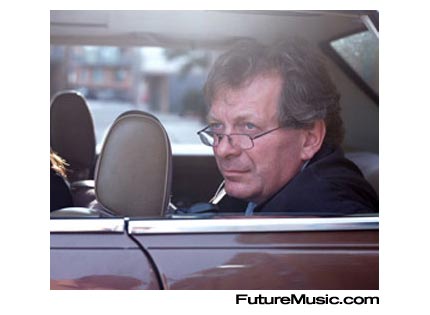 Wilson's influence on the city, and on British music, is documented in the 2002 movie "24 Hour Party People," which charts the rise and eventual fall of Wilson's empire, which included Factory Records and the Hacienda nightclub.
Manchester-born and Cambridge-educated, Wilson's record label and nightclub were credited with making the city Britain's most vibrant music center through the 1980s and 1990s, spawning bands including the Smiths, the Stone Roses and Oasis. Though Factory Records and the Hacienda closed down in the 1990s, Wilson remained a passionate advocate for his city, presenting a radio show for the local British Broadcasting Corp. station.