Weekend Fun: The ON
Artist Jean Octobon has created the <<ON>>, a gigantic graphic equalizer. Designed more as an art piece (…hence the price. —Ed.), than a true representation of sound analysis, the <<ON>> is dubbed "an electronic dynamic luminous sculpture/picture," and responds to audio picked up in its surroundings through an internal microphone.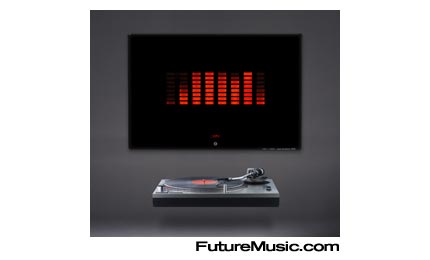 <<ON>> comes with a sensitivity setting to modulate the precise dB level of ambient sound which will active the display. It can run up to 4 hours on a battery, or can be connected to the power supply. «ON» is available to order in various configurations ranging from 8 to 32 graphic bands. Each copy is numbered and signed by the artist via sandblasting on the plate.
The <<ON>> will set you back €5999 for the eight bander. More information on the <<ON>>.