ndc Plugs Drops Free Fragmental Multi Effects
ndc Plugs has dropped the free Fragmental, a complex multi-effects plug-in for Windows. Fragmental contains a delay, granulator, three phase vocoder effects, a reversinator, and three types of modulation source. It incorporates a very flexible routing scheme capable of serial and parallel effects routings, and a new kind of modulation routing based on a kind of pie chart representation.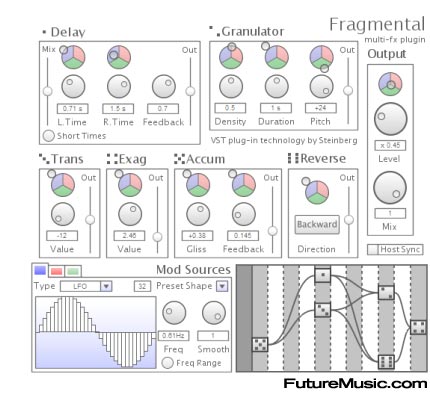 Fragmental is available now as a free VST plug-in for Windows. The source code is also available for download for those tweakers out there… More information on ndc Plugs Fragmental.