Island To Release Marley's 'Exodus' On USB Memory Stick
Island Records will make history on June 4th when it releases Bob Marley's legendary 1977 album "Exodus" on a limited edition 256 MB USB Memory Stick, the 30th anniversary of the album.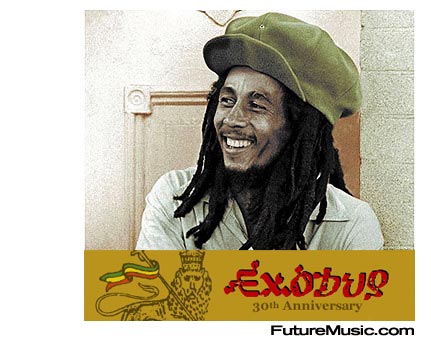 The limited edition run will be issued in the Rastafarian colors of red, green and gold in the UK only, and contain the 10 original "Exodus" tracks, plus three videos taped at London's Rainbow Theatre in June 1977.
Island is also reissuing the album CD as a special edition, packaged in a "hardback" case. A 5,000 limited edition deluxe CD will additionally be released, featuring a separate DVD of 12 tracks from Marley's historic Rainbow concerts in the summer of 1977. Vinyl and DVD releases are also on the slate. This is the second deluxe release of Marley's Exodus, a huge money-maker for the label.
In addition, an "Exodus" book, published by Weidenfeld & Nicolson and featuring more than 200 images, will be issued to mark the occasion. In the United Kingdom, national broadcaster BBC will screen a 90-minute film, "Arena: Bob Marley's Exodus 77" at the end of May.