Tone2 Updates FireBird+ To Version 1.7
Tone2 has updated FireBird+ to version 1.7 – version 1.6 was not officially released. This is mostly a maintenance update, however some users who have updated report that the update does more harm then good, something you may want to consider.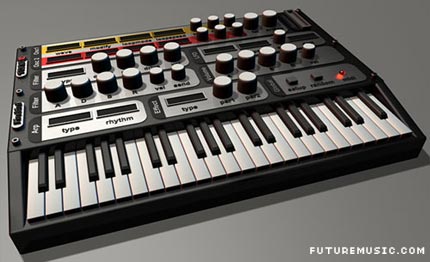 Tone2 claims that FireBird's new Harmonic Content Morphing (HCM) synthesis provides a powerful, unique, and innovative synthesis architecture for next-generation sounds that have never heard before. It can sound like other synthesis methods (additive, subtractive, AM, FM, phase distortion, supersaw, vocoder, sync, analogue, digital), like natural instruments (piano, brass, etc.) or completely unique.
Enhancements:
• Improved overall performance
• Reduced CPU spikes
• Reduced overall CPU requirement
• Faster loading times
• Faster opening/closing of GUI
• FireBird's interface will no longer remain grey if keyfile is missing
Bug fixes:
• Fixed an occasional crash on closing (Sonar and others).
• Fixed an occasional crash which appeared after longer usage.
• Fixed a memory leak.
• Improved host compatibility: Some versions of Steinberg products (Cubase V-STack) did not route MIDI to FireBird.
The Tone2 FireBird+ 1.7 update is free for registered users. More information on Tone2 FireBird+ 1.7.