Linx Announces B-Tube Bluetooth Speaker System
Linx, the Chinese concern, has announced the B-Tube, a Bluetooth-enabled, wireless stereo speaker system housed, in well, a tube. The unit is primarily meant as a Bluetooth wireless speaker system, letting you stream music from your music mobile phone to the B-Tube, but will also let you take a call with the built-in microphone.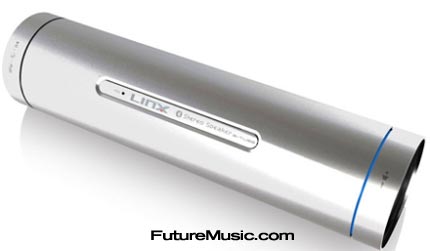 Battery life is a claimed 6 hours.
The Linx B-Tube will retail for $99 / £49.99.