Chemical Brothers Ready "We are the Night"
The sixth studio album from the Chemical Brothers, "We Are the Night", will drop in June with a festival and US tour to follow. Recorded in a bomb shelter in South London, the album promises to "evoke the dancefloors of Manchester and Minneapolis in the early eighties and London of 2007."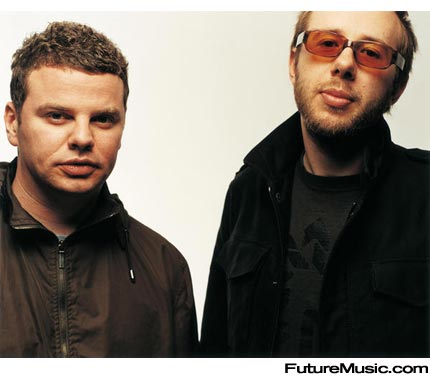 The new release, of course, features guest vocalists and players, including nu-ravers Klaxons on All Nights Reserved, singer-songwriter Willy Mason on Battle Scars and rock band Midlake on The Pills Won't Help Now.
Track List:
1 • No Path to Follow
2 • We Are the Night
3 • All Rights Reversed featuring Klaxons
4 • Saturate
5 • Do It Again featuring Ali Love
6 • Das Spiegel
7 • The Salmon Dance featuring Fatlip
8 • Burst Generator
9 • A Modern Midnight Conversation
10 • Battle Scars featuring Willy Mason
11 • Harpoons
12 • The Pills Won't Help You Now featuring Midlake
The Chemical Brothers will hit the festival and club circuit this summer with a tour of the US in September. The first single from the album Do It Again, featuring Ali Love, will hit shelves on June 4th.
More information on the Chemical Brothers.