Thanko Premiers Vonia iPod Headband
Thanko, a Japanese concern, has released the Vonia, a headband that uses bone conduction to transmit music directly into your brain. The Vonia is sweatproof and contains an iPod Shuffle pocket in the back, so that the entire player/headphone system is integrated.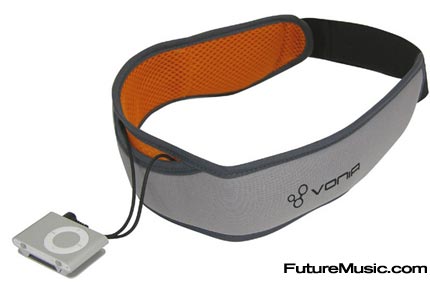 How does it sound? We have no idea and have only been exposed to bone conduction headphones via bluetooth mobile headsets. However, if you're willing to rock an 80s inspired headband in the first place, does it really matter how your Bananarama sounds??
The Thanko Vonia is available now in Japan for about $85. More information on the Thanko Vonia iPod Headband.