Apple Readies 8 Core Mac Pro
The UK version of the Apple Store lifted up its skirt just a little too high today when it revealed an "8 Core Processor" option on its Mac Pro page.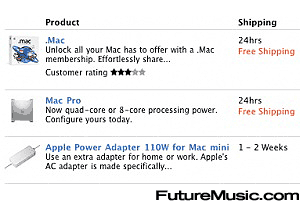 Apple has since removed the offending processing option, but that only means its about to take its bow. The new Mac Pro 8-core will likely house two Intel Quad-Core Xeon 5300 series chips.