TestDrive: Slappa CD Cases
You'd think in today's world finding a quality CD case that can stand up to the rigors of the road for a working DJ wouldn't be an impossible task. Unfortunately, that's not the case. If you explore the market, you'll find many mediocre offerings that are extremely overpriced.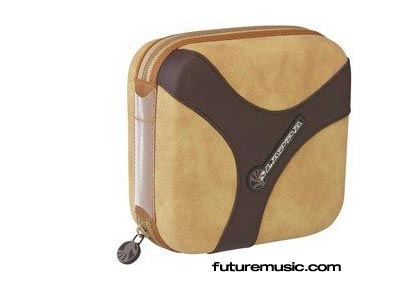 Several of our readers, feeling the pain, wrote to us asking if we run across a quality container in any of our adventures. A quick poll of the office came to the same conclusion, none of us owned a CD case that we thought was the perfect balance of quality and value. Thus, we went on a mission to find the best possible CD case for the money, and then share our findings with you, our esteemed readers. More!
Read the entire Slappa CD Case Review at FutureMusic's TestDrive.