Roth Music Announces Cocoon MC4 – Tube Driven iPod Amp
Roth Music has announced the Cocoon MC4, a hybrid-tube amplifier designed to add sonic sparkle, depth and tube creaminess to Apple's iPod or any other portable digital music player.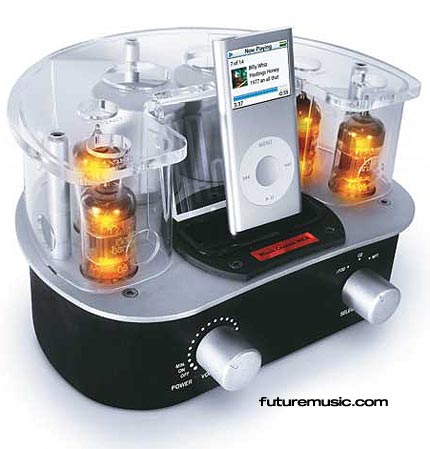 The MC4 features a built-in iPod dock on the top of the amplifier, a 3.5mm socket round the back for portable audio or laptop devices, and a pair of sockets for CD outputs. Roth acknowledges that it "can't weave some magic to restore what has been lost in compressed audio files, but we can guarantee that the amplifier will add a real warmth and dimension to the music which other amplifiers are not designed to do." And if you look closely Roth is using Electro-Harmonix's very-musical tubes in their chassis.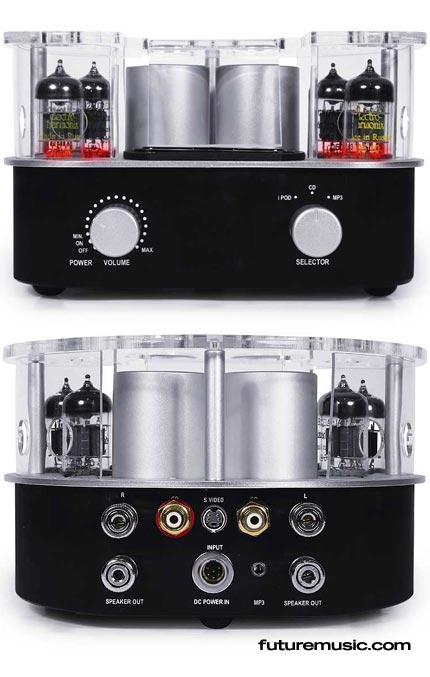 Features:
• Hi-Resolution pure tube sound
• 2 pre-amp tube
• Supports different musical sources: i-Pod, CD and MP3
• Volume Control
• iPod Charging
• Overheating protection
• Speaker short circuit protection
• Speaker protection when turning on
• Fuse protection in the adapter
The Roth Music Cocoon MC4 will be available in the UK and Europe from April 2007 and will cost £399.00. More information on the Roth Music Cocoon MC4 tube iPod amp.