TDK Announces Xa-10 Flat Panel Speakers
NXT's ubër-thin SoundVu technology has been incorporated into TDK's Xa-10 flat panel speakers. The candy-colored portables small size (3.15″ x 4.6″ x 0.63″) allow you to transport these pups in your back pocket.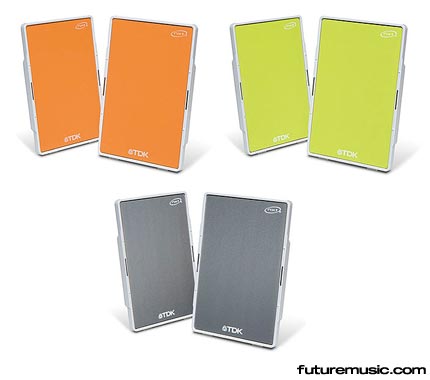 The Xa-10 flat panel speakers boost a whopping 1.2W of output and will accept USB or battery power.
The TDK portables will bow in Japan for ¥2,980 in March, and around $30 bucks in the States when they hit during the Summer.