Weekend Fun: Juke Bots
The good Germans at RobotLab have programmed two Kuka industrial robotic arms to perform as scratch DJs. How the blokes at RobotLab bamboozled Kuka into loaning them the bots to scratch records is beyond us, but lets just say, its a lot of fun.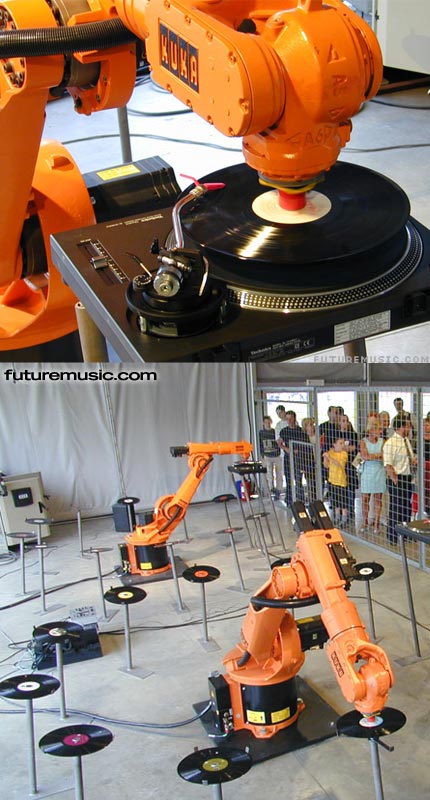 The robots are programmed to play several selections from the eleven records that surround the pair of robots on stands. In front of each Kuka is a Technics 1200. The robot then retrieves one of the records with as much flair as possible and then places it under the tone arm – the records never actually lay on the 1200's platter. The robot then precisely lifts the record up – ever so gently – to drop the needle into a groove for a performance dubbed, Juke Bots.
While the scratching is not the slickest, its pretty amazing to see these bots in action. In addition, the bots can perform the exact same set over and over, something that even A-Trak can't claim.
More information on the Juke Bots.