HERCs Music Systems Updates Abakos PRO To Version 1.5
HERCs Music Systems has updated Abakos PRO to version 1.5. The Abakos soft synth now offers improved waveforms for clearer and fuller sound, and a bug that caused audible clicking on some instrument settings has been fixed.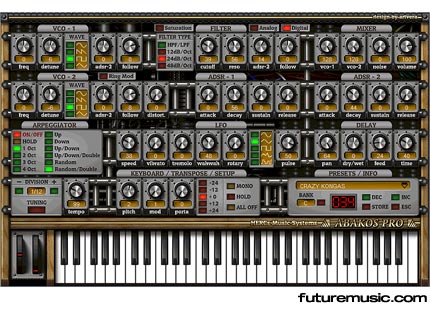 Abakos Pro costs $19. More information on HERCs Music Systems Abakos PRO 1.5.