Seq24 Loop Sequencer Now Available For Windows
The free Seq24 minimal loop MIDI sequencer is now available for Windows.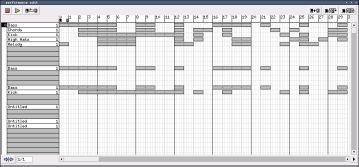 Seq24 was created to provide a very simple interface for editing and playing MIDI loops – but is often called the Budget Ableton Live. After searching for a software based sequencer that would provide the functionality needed for a live performance, such as the Akai MPC line, the Kawai Q80 sequencer, or the popular Alesis MMT-8, the developer found nothing similar in the software realm, so he set out to create a very minimal sequencer that excludes the bloated features of the large software sequencers.
The Seq24 is free. More information on Seq24.