LG Mobile Announces U400 Cellphone With Scratch Wheel
Just when you thought DJing couldn't get more commercialized, LG Mobile has released a cellphone with a turntable scratch feature. We kid you not. The LG U400, a music enabled, slim-line, 3G slider, is now available in the UK and features an external scroll wheel which allows easy navigation and scratchin' up your favorite cuts.
Downloading tunes couldn't be easier with the integrated music player, and 3G network, which allows searches by artist, title or genre as well as the creation of playlists at the touch of a button. The U400 allows the user to music-multitask: tunes can be accessed and played through the music player at the same time as surfing the web at full 3G speeds.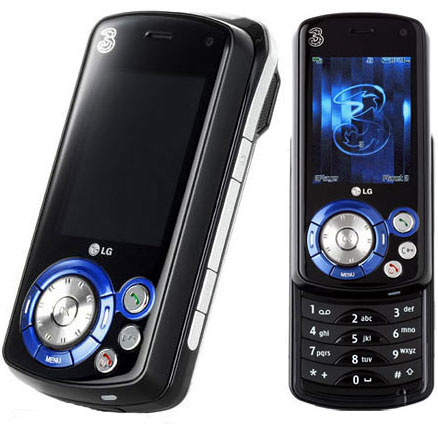 Once tracks are downloaded over-the-air, music lovers can stream their favourite tunes through to wireless stereo headphones or simply play out over the stereo speaker which automatically pauses music for incoming calls. An array of TV clips and music videos are also available for instant download, played through the video player and brought to life on the crystal clear colour display.
To see the pros in action and pick up some top tips, the U400 handset offers exclusive preloaded footage of two-time DMC champions, French turntablists, C2C. Wannabe DJs can then get creative by scratching over their own tunes using the scroll wheel or adding a number of authentic percussion sound effects from the 14 available via the keypad.
Equipped with a unique scroll wheel, the features of the U400 can be navigated using the external wheel as a click-scroll or as a five-way joypad. The scroll wheel and handy shortcut music keys mean that tunes can be played instantly without even opening the phone.
In conjunction with the launch of the U400, LG Mobile have partnered with scratch DJ experts DMC to offer exclusive preloaded content to LG U400 enthusiasts. DMC and influential Scratch DJ artists are the inspiration for the 10 exclusive scratch ringtones on the handset, covering all music genres from classical through to samba and hip hop through to jazz.
The U400 also offers an impressive 2 megapixel camera with flash, as well as person to person video calling to ensure friends can enjoy the visual and audio atmosphere at the concerts too.
Features
• LG's first 2.0 megapixel camera on the 3UK network
• Unique DJ scroll-wheel for super-fast music navigation
• Stereo Bluetooth enabling wireless music headphones
• Flat-screen design, lending the handset a sophisticated sleek look
• Music Composer to unleash creative talents
Specifications
• Radio Band: 2100/900/1800/1900MHz
• Dimensions: 99.8mm x 48mm x 20.4mm
• Display: QVGA 2.0" colour 262k TFT
• Talk Time/Standby Time: 232min / 335hr
• Weight: 114g"
More information on the LG U400. The LG U400 can be purchased with a service plan on 3