Trimpin Triumphs With Der Ring Sound Installation
Gerhard Trimpin, a brilliant sound artist, is someone you've probably never heard of. Trimpin, who legally only goes by his surname, has been creating brilliant music installations since he was a boy. The sound sculptures fuse mathematics, acoustic instruments and computer-controlled mechanics into a fascinating sonic blend that never fails to inspire.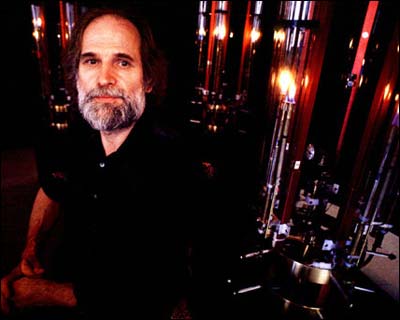 Trimpin recently installed Der Ring at the new Phaeno Science Center in Wolfsberg, Germany. Der Ring consists of three metal circular tracks, small, medium and large, each containing an aluminum ball. It's based on the sound created by Perpetual Motion and the harmonic spectrum ratio of 3-4-5. Trimpin was inspired to make Der Ring when he had a personal moment of clarity: music works through "sinus and cosinus" – Latin for Sine and Cosine, everything else is secondary. More…
Read the full Trimpin Triumphs With Der Ring at Digihear? Futuremusic News!