CD Spotlight




Our man Satoshi Tomiie kicks off Renaissance's new 3D compilation series with a bang. The release consists of three CDs, each one with a different flava: Club, Studio and Home. Satoshi, known for his influential label, Saw Recordings and his blistering live shows (The Saw Recordings party at the WMC is a must!), leads off with the Club mix showcasing his live mixing skills with the latest tracks. Studio is Mr. Tomiie at his finest, remxing and chopping up his own tracks mixed with some of his favorite ear candy. And Home is a more downtempo mix of some of his favorite tracks including Miles Davis and Aphrodisiac. Kudos to Renaissance for leading off their new series with a true pioneer. LISTEN!


Digital Spotlight




Bombay offers up their second digital download release, Fred Everything's Forever on Beatport. Chunky, groovy vibes make this a must in your crate to kick the party into high gear. LISTEN!


Vinyl Spotlight




Francois Kevorkian and Junkie XL drop their re-rubs of Coldplay's Talk for the masses. Both remixers deliver understated, quality versions of Coldplay's latest single off their X&Y release. Nice early evening chuggers offer a proper vocal alternative. LISTEN!



March 15, 2006
../ New Jammer Controller Announced
After spending over two years and $1.5 million on its development, Thumtronics, an Australian concern, has developed a new electronic musical instrument called the Jammer. About the size of a paperback book, the Jammer combines an arrangement of note-controlling buttons with thumb-operated expressive controls.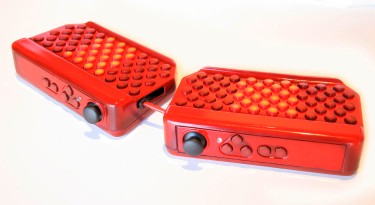 Black joystick controls, on the side, allow unique performance modulations in real time

At a recent demonstration in Perth, Thumtronics showcased a prototype to dozens of musicians and came away confirmed that the Jammer is more expressive, easier to learn, and more musically stimulating than other current products based on user feedback. The Jammer's superpower is what Thumtronics calls "Field Of Expression."
The Jammer has several expression controls that can used simultaneously on the polyphonic instrument. Today's users are familiar with keyboard expression pedals and modulation wheels, but Thumtronics is trying to take the whole idea of expressive control to the next level by incorporating two thumb joysticks that can be used along with expression pedals and other modulators.
If that wasn't enough, Thumtronics has devised a new methodology for playing music based on a Isomorphic Note Layout, "any two elements that together sound the same musical interval also have the same spatial interval relative to each other." So on the Jammer's "keyboard" any given musical interval has the same shape wherever it occurs. It gets pretty freaky from here, but the idea is that playing chords and transitioning from different keys is logical based on the Isomorphic layout. CEO of Thumtronics, Jim Plamondon translates, "Basically, that means that a given scale, chord progression, or even an entire song has the same fingering in every key. Many of music theory's abstract concepts appear as simple patterns on the Jammer's keyboard" allowing for easier comprehension and faster learning.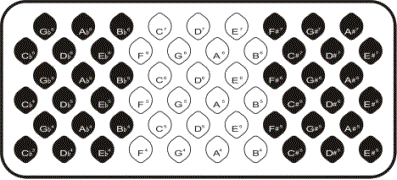 The Jammer's Isometric Layout

A dozen prototype Jammers are in the hands of top musicians today, with hundreds of new prototypes becoming available this Spring. But is the Jammer a controller or an instrument? "It is a MIDI controller, by way of USB. That is, it sends a non-MIDI control data stream via USB to its host computer, which interprets that data and then transmits it as MIDI to the musician's software or hardware synth(s)," according to Plamondon. The commercial model is expected to be globally available in September/October 2006 after Thumtronics receives another infusion of investment capital.
Dr. Sam Leong, Director of Music Education at the University of Western Australia and Co-Director of the recently-completed National Review of School Music Education, stated "I have not seen any innovation with as much potential to revolutionize music education. The Jammer could transform the musical landscape in the 21st century." No price has been announced. For more information hit Thummer.com
The Future: Thumtronics certainly has an uphill battle to climb. In addition to needing a new round of investment to keep the company afloat, Thumtronics has the immense task of educating the public on an entirely new way of playing music. Hundreds of start-ups and several big manufacturers have attempted such a feat, but only a handful actually Stick.
The idea is a provocative paradigm shift, but will the instrument be compelling enough to generate enough user interest?
And then there's the name...

Advertise on Futuremusic.com! | Privacy Policy | Employment Opportunities | Contact Us
Copyright © 2006 Futuremusic® All Rights Reserved.





As the name correctly implies, Experiments In Sound, is Futuremusic's latest endeavor for pushing electronic music technology to the very edge of what's possible. Experiments In Sound grew out of Futuremusic's avant-garde events in New York City that featured DJ's taking mixing and live sound reinforcement to a whole new level with the very latest gear and software.

Now Experiments In Sound has become The Ultimate Mix Contest...

After the tremendous success of our groundbreaking The Next Big Thing DJ Contest, Futuremusic has decided to once again create a new paradigm...
Learn more about Experiments In Sound!

Futuremusic wants to thank everyone who participated in The Next Big Thing 2004. John Digweed, Beatport, Alienware, M-Audio, Native Instruments, IK Multimedia, PVDJ, PK Graphics, Ableton, The DubHouse, Propellerheads, Technics, FreeFloat, The Church, PCDJ and every DJ who entered this year's event thank you. From the sheer number of quality mixes, we can tell you that dance music is thriving in the United States. The amount of outstanding talent and creativity really blew us away, and every DJ who's putting their heart, mind and soul behind the music is a winner. John Digweed has made his decision and the winner is...
Think you got skills?? Then start practicing!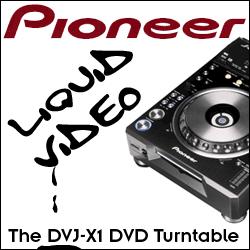 News Archives



Digihear? Stories: February 2006
Digihear? Stories: January 2006
Digihear? Stories: December 2005
Digihear? Stories: November 2005
Digihear? Stories: October 2005
Digihear? Stories: September 2005
Digihear? Stories: August 2005
Digihear? Stories: July 2005
Digihear? Stories: June 2005
Digihear? Stories: May 2005
Digihear? Stories: April 2005
Digihear? Stories: March 2005