CD Spotlight




Our man Satoshi Tomiie kicks off Renaissance's new 3D compilation series with a bang. The release consists of three CDs, each one with a different flava: Club, Studio and Home. Satoshi, known for his influential label, Saw Recordings and his blistering live shows (The Saw Recordings party at the WMC is a must!), leads off with the Club mix showcasing his live mixing skills with the latest tracks. Studio is Mr. Tomiie at his finest, remxing and chopping up his own tracks mixed with some of his favorite ear candy. And Home is a more downtempo mix of some of his favorite tracks including Miles Davis and Aphrodisiac. Kudos to Renaissance for leading off their new series with a true pioneer. LISTEN!


Digital Spotlight




Bombay offers up their second digital download release, Fred Everything's Forever on Beatport. Chunky, groovy vibes make this a must in your crate to kick the party into high gear. LISTEN!


Vinyl Spotlight




Francois Kevorkian and Junkie XL drop their re-rubs of Coldplay's Talk for the masses. Both remixers deliver understated, quality versions of Coldplay's latest single off their X&Y release. Nice early evening chuggers offer a proper vocal alternative. LISTEN!



March 10, 2006
../ Arturia Prophet V Now Available
After causing a sensation at NAMM this past January, Arturia announced their new Prophet V is now shipping world wide. The Prophet V is a virtual replica of both a Sequential Circuits Prophet 5 and a Prophet VS. In a new twist, Arturia as enabled the user to combine both synths via their unique HYBRID mode.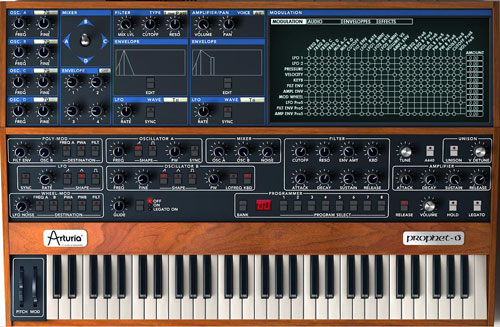 Arturia's Prophet V in Hybrid Mode

Nine Inch Nails maestro, Trent Reznor, comments, "when Arturia told me about their plans to create a hybrid Prophet 5 and VS, I was excited by the idea. When I got my hands on it I was blown away. The Prophet VS was an integral part of NIN's sound - strangely digital sounding, but somehow warm. It's capable of really sounding aggressive and unique. An old friend is back with a vengeance!"
The Prophet V is a dynamic instrument when in Prophet HYBRID mode, which combines these two legendary synthesizers in a stacked mode, enabling new and never heard before sounds to be created. The Prophet V is now available at $249 US or €199
The Future: France's Arturia continues it's string of hits with the Prophet V. With Arturia's devotion to quality, excellent user interfaces and bringing this all to the musician at an extremely low cost, other virtual synth makers are now all looking up at the new high water mark.

Advertise on Futuremusic.com! | Privacy Policy | Employment Opportunities | Contact Us
Copyright © 2006 Futuremusic® All Rights Reserved.





As the name correctly implies, Experiments In Sound, is Futuremusic's latest endeavor for pushing electronic music technology to the very edge of what's possible. Experiments In Sound grew out of Futuremusic's avant-garde events in New York City that featured DJ's taking mixing and live sound reinforcement to a whole new level with the very latest gear and software.

Now Experiments In Sound has become The Ultimate Mix Contest...

After the tremendous success of our groundbreaking The Next Big Thing DJ Contest, Futuremusic has decided to once again create a new paradigm...
Learn more about Experiments In Sound!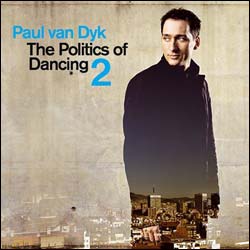 Futuremusic wants to thank everyone who participated in The Next Big Thing 2004. John Digweed, Beatport, Alienware, M-Audio, Native Instruments, IK Multimedia, PVDJ, PK Graphics, Ableton, The DubHouse, Propellerheads, Technics, FreeFloat, The Church, PCDJ and every DJ who entered this year's event thank you. From the sheer number of quality mixes, we can tell you that dance music is thriving in the United States. The amount of outstanding talent and creativity really blew us away, and every DJ who's putting their heart, mind and soul behind the music is a winner. John Digweed has made his decision and the winner is...
Think you got skills?? Then start practicing!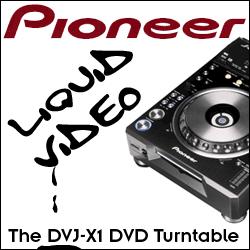 News Archives



Digihear? Stories: January 2006
Digihear? Stories: December 2005
Digihear? Stories: November 2005
Digihear? Stories: October 2005
Digihear? Stories: September 2005
Digihear? Stories: August 2005
Digihear? Stories: July 2005
Digihear? Stories: June 2005
Digihear? Stories: May 2005
Digihear? Stories: April 2005
Digihear? Stories: March 2005
Digihear? Stories: February 2005