Native Instruments has unleashed Replika XT, a creative, multi-mode delay plug-in for Mac and PC. Replika XT models five different delay modes to create digital repeats, analog warmth, and experimental textures. Additionally, seven effects and advanced options allow users to add depth and width to their mixes with refined control.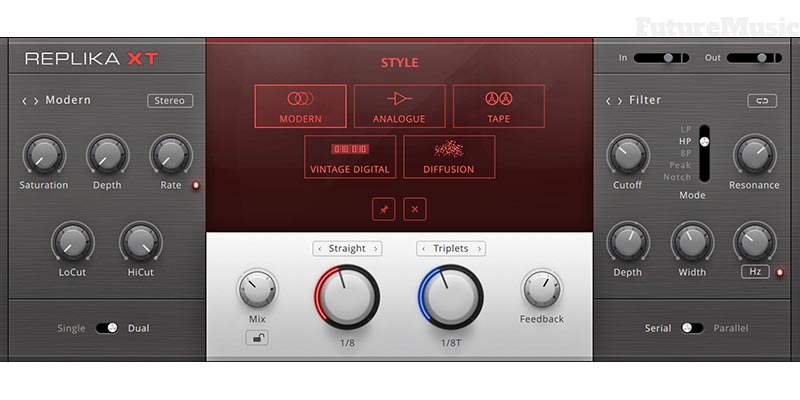 The plug-in is aimed at users who need an easy-to-use, all-in-one studio delay for echoes, special effects, and production tricks. Replika XT was inspired by some of the most revered delays in history. The plug-in features five delay modes, each with its own distinct character. Vintage Digital offers warm, repeats modeled after early samplers and digital delays. Analog replicates the sound of analog bucket-brigade pedals. Tape provides the punchy, smooth sound of classic tape echo units. Finally, Diffusion Mode provides swirling reverberant echoes unlike any physical space.



Replika XT features a clear interface that makes even complex effects fast and easy to create. Pattern controls allow producers to create rhythmic repeats that shift organically with the music. Panning for each delay line as well as the dry signal allows a custom stereo image. The ducking feature keeps percussive hits tight while still adding space to a drum mix. Together, the controls on Replika XT's intuitive panel provide uncompromising control with a minimum of effect.
Native Instruments' Replika XT is available now for $99 / €99 / £89 / ¥12,800.

Native Instruments