Antelope Audio has announced Zen Tour, a new portable, Thunderbolt and USB audio interface, featuring 8 analog inputs and outputs, DSP effects, hardware-based guitar amp and cab simulations aimed at musicians, bands, and DJs.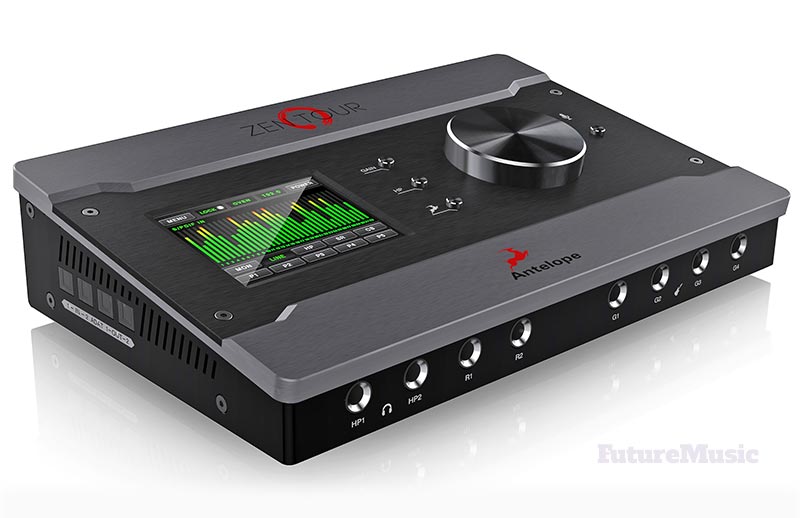 With 8 inputs, including 4 switchable Mic/Line inputs and 4 HiZ/Line inputs, as well as digital ADAT & S/PDIF I/O for digital connectivity options, the unit meets what many expect from an Antelope Interface. Dual independent headphone outputs enable two musicians or a musician and engineer to listen in without additional breakout hardware. Dual monitor outputs enable A/B monitor switching, making it easy to reference two sources. Dual reamp outputs provide the ability for guitarists to utilize their favorite amp or for more experimental excursions, such as applying additional processing. A talkback button on the front panel adds to the pro versatilty.

Zen Tour employs the same parallel DSP processing capabilities found on Antelope Audio's other studio intefaces, enabling low recording latency as well as the use of Antelope's effects. These include guitar amp and cabinet simulations, an emulation of a well-known EQ, and the proprietary AuraVerb reverb. With Antelope's Field-Programmable Gate Array (FPGA) processing, guitar amplifiers have just about the same response of hardware.

Antelope Audio's Zen Tour also features a touch screen, a mobile app, and a cross-platform software control panel. With its networking and remote control implementations, users are able to manage all Zen Tour features from multiple computers in the same network as well as from a smart phone or tablet thanks to the iOS and Android mobile apps.



Antelope Audio's Zen Tour will start shipping at the end of May, 2016 and will carry a price of $1495 / €1495.

Antelope Audio