Native Instruments and Arturia have both released "critical" warnings about updating to Mac OS X 10.11. Native Instruments was first to inform their user base that the "El Capitan" update will disable many of their leading products.




Native got ahead of the potential catastrophic implication of updating with specific details, which they should be commended for. We reached out to Apple to determine exactly what the technical issues, but haven't heard back from the Cupertino concern. Native Instruments reported two specific issues:
1. NI plug-ins do not pass the AUDIO UNITS validation in Mac OS X 10.11 when using Logic Pro
In Mac OS X 10.11, Native Instruments AUDIO UNITS plug-ins will not pass the AU validation and will therefore not be available in Logic Pro. The root cause of this issue has been identified and a solution is currently being developed in close contact with Apple.
2. Incompatibility with some older Native Instruments hardware
There are compatibility issues between some older NI devices and Apple's upcoming operating system. This issue triggers a 'kernel panic' – this serious problem will crash the connected computer immediately, resulting in loss of any unsaved work, or serious disruption of a performance.
The following hardware is affected:
» TRAKTOR KONTROL S4 (MK1)
» TRAKTOR KONTROL X1 (MK1)
» TRAKTOR AUDIO 2 (MK1)
» AUDIO 8 DJ
» AUDIO 4 DJ
» AUDIO 2 DJ
» MASCHINE (MK1)
» GUITAR RIG 3 (RIG KONTROL 3 hardware)
There are beta drivers already available that fix this issue. Updated drivers will be released as soon as they have been fully tested on OS X 10.11 – shortly after Apple releases OS X 10.11 to the public.
To keep your system working normally with the affected products, we strongly recommend waiting before upgrading your computer to OS X 10.11 El Capitan until these issues have been fully solved by either Native Instruments or Apple.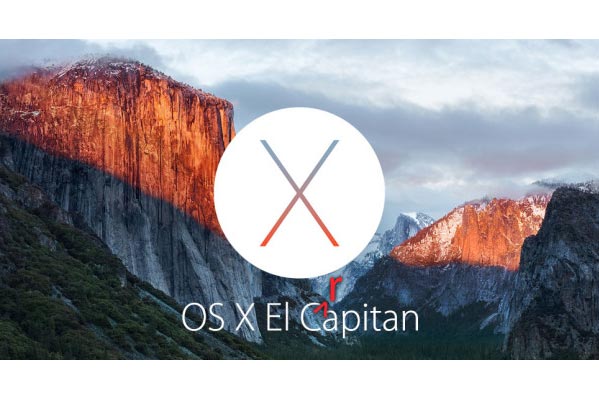 Arturia released a similar announcement, but did not specify a timeline for a fix.
Apple is about to release a new version of its operating system, Mac OS X 10.11, El Capitan. Our testing team is still working on the compatibility of the Arturia software instruments with the new Mac OS X 10.11, El Capitan. At that point, from what we see, this update may affect operations of these instruments when in Audio Unit or standalone mode. We are working with Apple to solve some issues. Indeed some of them could need a release either from Arturia or Apple. All our apologies for this inconvenience.
For this reason, if you want to make sure your Arturia software keeps working properly, we recommend that you postpone the update of Mac OS to "El Capitan" until compatibility issues are resolved. We will keep you informed about the evolution of this situation.
Kudos to Native Instruments and Arturia for publicly addressing the potential issues, saving their users countless headaches.
For those of you who missed the warnings and updated to Mac OSX 10.11, Native Instruments has released beta drivers, which may alleviate your issues.