Softube has released Heartbeat, a software drum synth with a familiar, yet unique sound character. While drawing its inspiration from the Roland X0X series of drum machines, HeartBeat's sounds are based on its own modeled analog synthesis, augmented with carefully selected waveforms. Eight instruments are included — two different bass drums, two different snare drums, two percussion instruments, plus hi-hats and cymbal.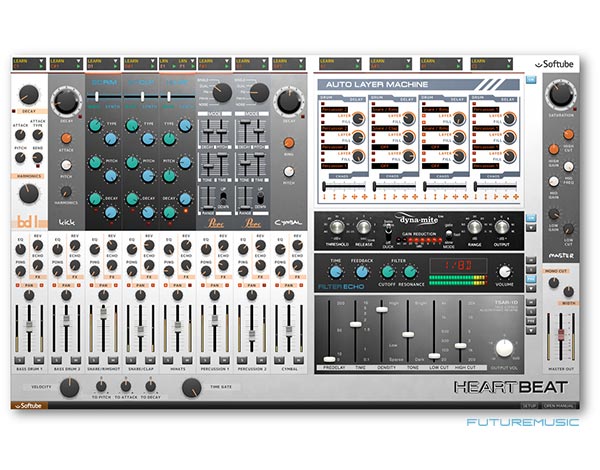 Heartbeat includes an effects section, containing TSAR-1 reverb, the Valley People Dyna-mite compressor/limiter/gate, and Filter Echo, a new delay. Heartbeat also features the Auto Layer Machine, which can be used to easily layer the instruments or create flams or small fill patterns. The Chaos slider adds a sense of randomness to the behavior of Auto Layer Machine.




Softube's Heartbeat is priced at $199 /€128 for Mac OS X 10.8 or newer (VST/VST3/AU/AAX) and Windows 8 or newer (VST/VST3/AAX).



Softube