Studio DMI, a mixing and mastering studio out of Las Vegas, Nevada, has announced a new educational program aimed at advanced users who are looking to take their skill set to the next level by working directly with professional mixing and mastering engineer, Luca Pretolesi. Pretolesi's resume includes mixing and mastering for Steve Aoki, Diplo, Macklemore, Snoop Dogg, Lil Jon and Calvin Harris, to name a few.


After passing a placement exam, students can enroll in the Advanced Workshop, the Pro-Mix Workshop or Private classes. In the interactive, online Advanced Workshop, musicians and engineers will learn the mix strategies and techniques utilized by Luca Pretolesi in many of his hit club singles, using their own gear in their own studios. This unique online methodology allows students from all over the world to gain the insight of how to mix and master their own tracks with the same polish to gain club and radio play.
In the Pro-Mix Workshop, students review digital audio concepts and the correct methodologies to obtain the best possible mixing and mastering quality and then apply them directly to their own productions. The examination of different audio files, DSP applications, software choices, signal routing, and studio setup are all addressed, as well as client relationships. Additional topics include analog-to-digital/digital-to-analog conversion, pre-production, and workflow.
Private training is comprised of the above curriculum tailored precisely to each student's individual needs. Musicians work directly with Luca Pretolesi during the scheduled time via video conferencing and target the specific areas they want to focus on.
With top mixing and mastering credits including two recent Grammy nominations, why did Studio DMI decide to create an educational workshop? "We were often asked how Luca was able to achieve his unique signature loudness on the songs he mixed and mastered," Nik "Ink Well" Hotchkiss, Educational Coordinator responded. "At the same time we were also contacted by an electronic music school, to add Pretolesi as one of their elite instructors, but it was obvious to us that they were wasting such a valuable resource and a wealth of knowledge, since they were using him to teach the same curriculum as their standard instructors. Our CEO saw this an opportunity to offer a more sophisticated and advanced educational program, which will ultimately be expanded to offer the unique perspective of successful pro engineers in the future."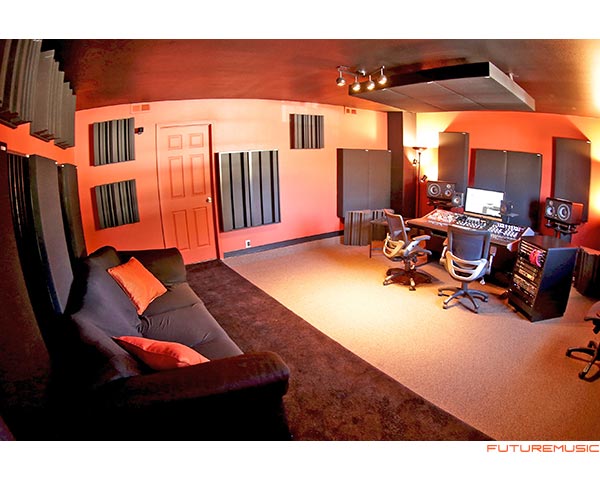 The school is off to a fast start with the first couple of workshops garnering praise. "I can't tell you how much Luca and [the workshop] has changed my whole approach and outlook on mixing and production," student Jai Lewis affirmed. However, this particular program is not for everyone. Students interested in Studio DMI are required to pass an entrance exam, which is unusual in the market. "We offer an intense workshop with a professional engineer providing his insight," commented Hotchkiss. "Those that wish to attend need to be able to comprehend the instruction being provided, and it is important that individuals with a more basic skill set don't hamper those who are capable of absorbing the extensive information. The test is a review of the individuals engineering knowledge. It allows us to evaluate what type of experience and knowledge they have in the field and if they will be able to get the most out of our innovative approach."
Studio DMI workshops are held monthly, both online and also in their facility in Las Vegas. In addition to the educational program, Studio DMI offers mixing and mastering in their studios. Recent projects include, Calvin Harris, "Sweet Nothing" – Diplo Remix; Dada Life – "Tonight We're Kids Again"; Diplo – "6th Gear" ft. Alvaro; Zola Jesus – "Go (Blank Sea)" – Diplo Remix; MakJ – "Encore"; Lil Jon – "Turn Down For What"; Macklemore & Ryan Lewis – "Can't Hold Us" – Major Lazer Remix and Major Lazer – "Aerosol Can" ft. Pharrell Williams.
With a vibrant mixing and mastering studio, and now a new educational program, we asked Studio DMI what mixing and mastering will look like in the future. "The process will remain largely the same for mixing and mastering, but the tools will become more powerful and accessible to the masses," predicts Nik Hotchkiss. "The creative, subjective and human element of making sonic decisions based off of preference and knowledge of current trends will never be completely computer automated. However, I think computers will play a larger role in mixing and mastering by enabling the engineer to achieve their goals faster and more precisely. I do believe musicians will become more and more comfortable mixing and mastering their own material as headphone culture becomes more integrated into consumers' lives. That said, the benefit of mixing and mastering with professionals in a dedicated studio with balanced acoustics cannot be understated. Professional musicians will still need to rely on dedicated professionals due to demanding schedules and time constraints, and the fact that most musicians will not have ideal rooms to finalize their mixes."
Studio DMI's workshops and other educational offerings are available now.