Novation has debuted a "timeline" of the companies history, which looks like it was written by Dick Cheney. The company has bent many of the facts, hid a notoriously failed synth and doesn't credit Ian Jannaway, who founded and directed the company prior to the sale to Focusrite in 2005.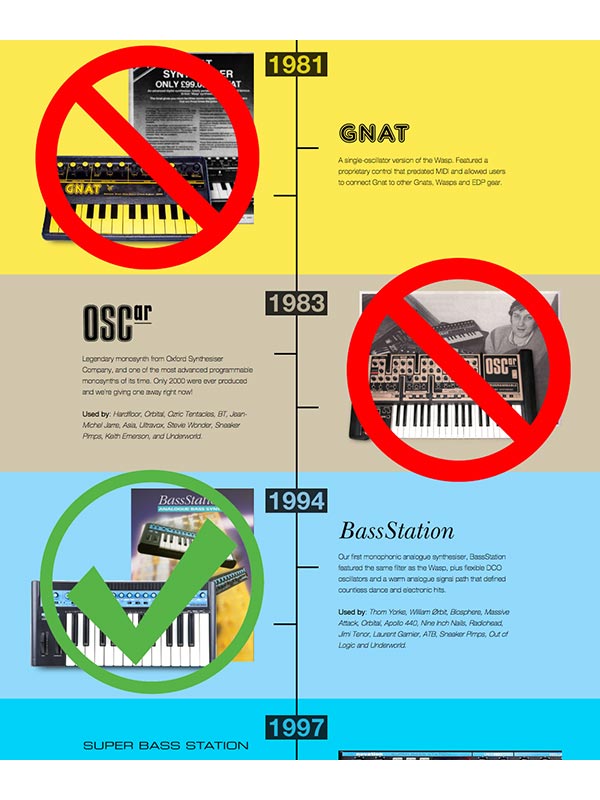 Focusrite tries to leverage the resume of Chris Huggett, a British engineer and designer who co-founded Electronic Dream Plant (Wasp & Gnat synthesizers / Spider sequencer), and founded Oxford Synthesizer Company, where he designed the OSC OSCar with Paul Wiffen and Anthony Harris-Griffin. The reality is that Huggett was simply a design consultant for Novation when it started, while he was working for Akai developing the operation systems for their famed S line of rack-mounted synthesizers. His contribution? The first BassStation utilized a modified Wasp filter in its architecture.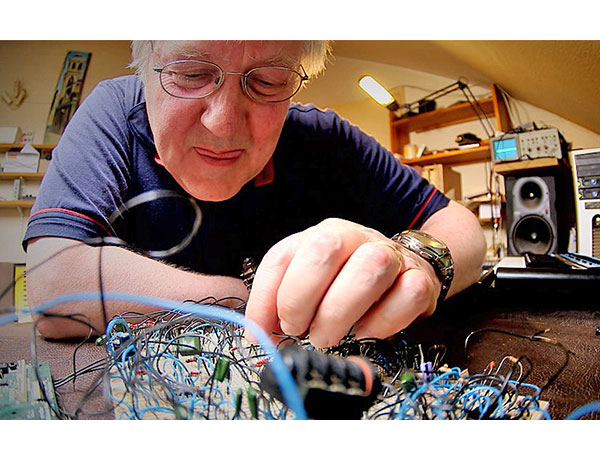 Huggett didn't actually come back into the Novation picture until Jannaway hired him to work on the SuperNova full-time.


The other glaring omission in the timeline is the Novation DrumStation synth, a single-space rack-mounted Roland 909/808 emulator. The DrumStation was plagued by dodgy and noisy outputs and almost bankrupted the company. It didn't help that the first BassStations and DrumStations were constructed in an open-air barn in the middle of a farm, but that's another story. Novation quickly issued a DrumStationV2, but the damage was done and the company struggled to recover, especially in the United States.
With Korg, Moog, and Roland leveraging their vintage currency in the marketplace, Focusrite has tried to give Novation some "legacy," but you just can't Fake The Funk.



Novation