Who knows why a speaker in a tire costs a whopping 700 bucks, but The Seal Recycled Tires Speaker comes direct from the land of the rising sun. Limited to an initial batch of 50 speakers, this "stylish audio accessory combines wireless technology with environmentally friendly design." Really? Since when is a tire environmentally friendly? Damn marketers!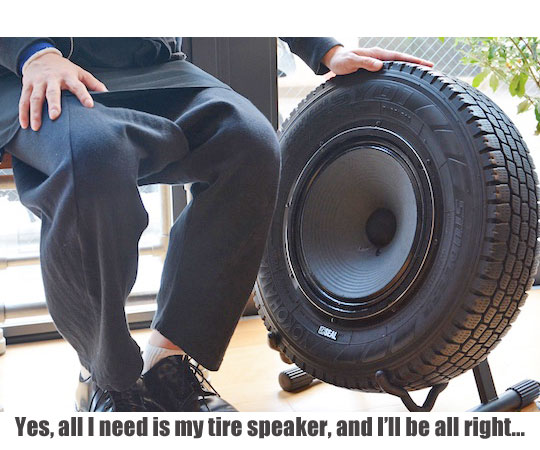 The real spark is how you can "liberate" a couple of subwoofers from a discarded car audio system and stick them in a couple of tires for fun and profit. Yes, you know you want to make a couple of these puppies yourself. And why not? They actually could work well in a frat house, or on the set of Fast 'n' Loud.
Features:
» Limited edition (Cause you can't find environmentally friendly tires just anywhere…)
» Color: Black
» Basic back rest included. Pictured Guitar Stand NOT included.
» Size: 525 x 525 x 200mm (21 x 21 x 8″)
» Weight: around 11kg (24.3 lbs)
» Full range speaker
» Power: AC100-240V, 50/60Hz
» Output: DC24V, 1.25A
» Speaker: 15W + 15W RMS, 4 ohms (4-16 ohms speaker connection)
» Bluetooth, AUX code
» Materials: tire, metal
» Includes speaker, stereo mini plug, AC adapter
» Instructions: Japanese
» Made to order. Allow an extra 10-14 days for delivery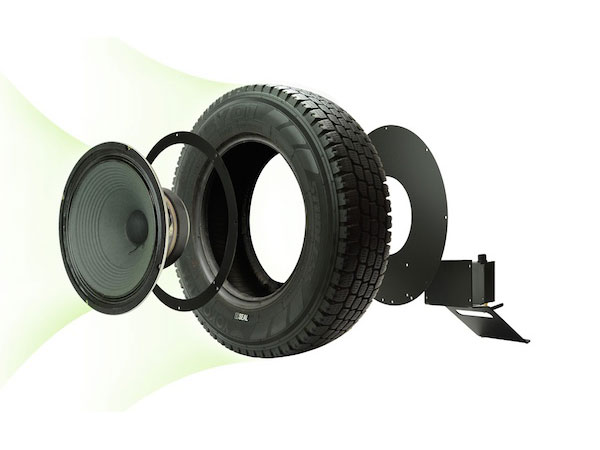 The Seal Recycled Tire Speaker costs $705, plus shipping, and is available now.



Japan Trends