With Lions
Cinematic rockers, With Lions, are back with a new single, "Rundown," the first track from their upcoming full-length, Fast Luck – out July 17th. "Rundown" and Fast Luck as a whole, are a departure from band's 2012, orchestral rock EP, Equipo.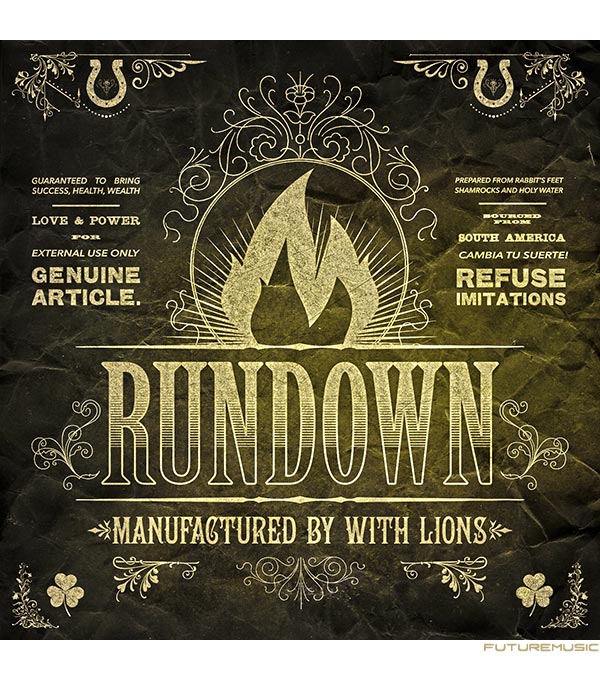 On Fast Luck, the band explores the telling of an old, but timeless story with a modern approach to the sound. It is no coincidence that With Lions positioned "Rundown" as both the album opener and lead-off single, as the song serves as the perfect introduction into this sonic shift. The music is a unique yet seamless combination of bluesy riffs, hip hop rhythms and RnB/soul vocals that blend together in a very immediate and cinematic manner. The new sonic signature is due in large part to the addition of multi-instrumentalist and producer Josh Thomas and vocalist Lee Mo, who are part of the Baltimore/Philadelphia music scene.
Formed by songwriters Woody Ranere of Lake Trout/Mt. Royal and Benzos' Christian Celaya, with Josh Thomas being a recent addition, With Lions are becoming champions of the small and big screen, having written original music and licensed existing songs from their vast catalog for a variety of television and film projects, such as Shameless, Silicon Valley, Gotham, Banshee, CSI, Victoria's Secret, Dicks Sporting Goods, Chevy Volt, Wells Fargo, Reese's and many more.



With Lions


Carlos Guerrero
ListenShut Records is set to release Carlow Guerrero's Piknickoteka, a deep, tech-house excursion. This "set-up" track will mix nicely into your early-evening selections with it's bass-heavy simple groove. CATALOG NO: LSR144, Piknickoteka is set to be released on June 7th, 2015. File under: Deep, Minimal, Tech House



ListenShut Records