Barcelona based Patchworks has updated their Conductr Ableton and Traktor iPad app to version 2.0. Conductr works as an environment within which users can load and build modules to control key elements of their performance. Conductr 1.0 was designed for Ableton Live, but with the second incarnation, we now have support for Traktor.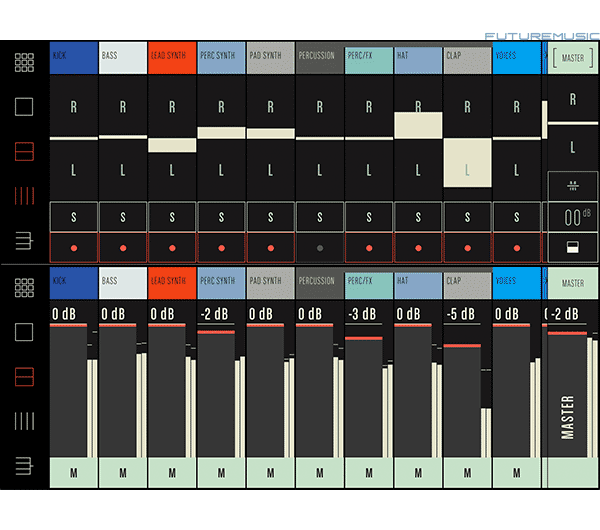 Conductr is an app that musicians and DJs alike can design according to their specific needs: it features several different modules to control Ableton Live and Traktor and in-app purchases offer an avenue to acquire more.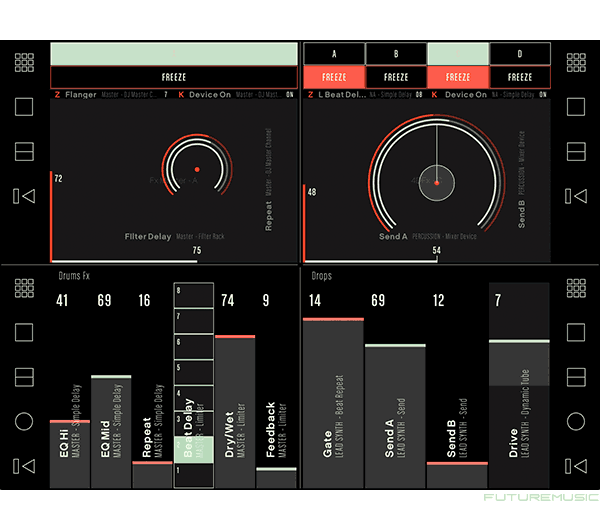 The Conductr Ableton Live modules are specifically designed to control your Ableton desktop software through a unique, 100% mobile-oriented user experience: no nested menus, no tiny knobs. They are fast and user-friendly. And you can even perform without looking at the iPad using the Gestural Mode. Conductr's current version features five different Ableton Live control modules: Master, Clips, Mixer, User Modules (including the XY-4D pads) and the Claydr MIDI Keyboard. All of them are available for free as a trial version. You can in-app purchase those you like the most or the full pack.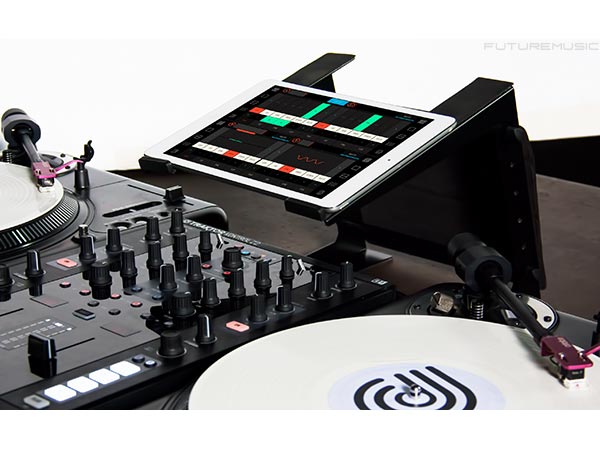 The Conductr Traktor controller module lets you perform with up to four decks and customize your interface in the fastest and easiest way possible. Each deck features three different view modes to make your djing experience unique: Player, Mixer and FX. Conductr's current version features one Traktor control module available for free as a trial version. You can in-app purchase it to get unlimited use. Just as the Conductr Ableton Live features have grown and will continue to do so, the Conductr Traktor side will progressively expand with new modules.
Features:
» USB & WIRELESS CONNECTION
— All users can control their desktop software on the iPad via wireless
— Mac OSX users can also communicate their iPad and their computer  via USB
» EXPANDABLE
— Conductr is a modular environment. New modules are released regularly, increasing the app's features and possibilities
» ERGONOMIC INTERFACE
— 4 different view modes: 4, 3, 2 or 1 slots on screen
— View modes can be changed on the fly according to any momentary need
— Each slot can contain 1 module
— Any module can be loaded on any slot while playing
— You can save your complete project's set up
» SETTINGS FUNCTION
— Enable a default Hide Mute function in all mixers
— Resize clips an faders: S, M, L
— Enable a default Link Clips and Mixer function
— Resize the Z pinch radius in the XY-4D pads: S, M, L
» TRAKTOR MODULE
— Complete wireless control of Traktor on your iPad
— USB connection available for Mac OSX users
— Use up to 4 decks
— Each deck features 3 different modes: -Player, Mixer, FX
— Flexible interface: up to 4 slots available to fill with any deck you want. You can even load the same deck on several slots to get on-screen access to its different modes simultaneously
» ABLETON CLIPS MODULE
— Clear and simple clips grid with scene side launchers and both individual tracks and master stop buttons
— Clips and loops evolution bars
— SHIFT mode for fast access to volumes and mutes
— LINK function to sync Clips and Mixer positions
» ABLETON MIXER MODULE
— Clear and simple control of each track's volume and mute
— Faders with physics
— High-resolution clip peak meters with low latency
— SHIFT mode for fast access to each track's pan crossfader, solo and record buttons
— 2 different SENDS modes
— LOCK/UNLOCK Master Volume function
— Track's volume LIMITER function
— LINK function to sync Mixer and Clips positions
» ABLETON MASTER MODULE
— Clear and simple transport unit
» ABLETON USER MODULES
— Each User Module can contain up to 8 parameter controllers from any device on any track featured in your Ableton Live set
— 4 different control interfaces: faders, crossfaders, buttons and quantized scales
— User Modules can be quickly created and edited at any time, even while playing, by browsing and selecting any of your set's parameters on the iPad or through the LEARN feature.
— RESET feature: create parameter's values memories and recover them whenever you want
» ABLETON 4-D XY USER MODULES
— Each XY-4D pad can contain up to 4 fx units
— Control up to 4 parameters in a single fx unit: one horizontally (X), one vertically (Y), one by pinching (Z) and one on/off parameter by tapping (K)
— Each fx unit has a reset and a freeze mode
— Control 16 parameters in a single XY-4D pad
— Control up to 64 parameters with the Playground's 4 User Modules view mode
» ABLETON GESTURAL MODE
— Play your User Modules without watching the iPad
— Intelligent motion capture system
— Control different User Module parameters depending on how many fingers you use (1 to 8, from left to right) anywhere on the screen
» CLAYDR MIDI KEYBOARD
— 4 rows onscreen. Each row can contain a different octave. Each row settings can be edited independently
— Row settings
—ADD NOTE: Add up to 3 complementary notes to the one you play
—3 DIFFERENT VELOCITY MODES: Manual, Random and Fixed
—SPREAD: Spread supplementary notes on higher and lower octaves of your choice
—RANDOM: Generate random complementary notes on the same scale you are playing
—HOLD: Add sustain to the notes you play
—BEND: Tremolos and pitch bending by simply moving your finger left and right on a key
— More parameters can be set using the CLAYDR SHIFT Mode:
—Select the scale and key you want to play
—KEY mode to see only each scale's notes / CHROMATIC mode to see the whole keyboard
—When using Claydr with a MIDI keyboard, it can correct out of scale notes, add chords or apply any of its improvements to your performance
Patchworks Conductr is a free download, but the in-app purchases add up fast.