Effective immediately, Echo Digital Audio has discontinued all Firewire Audio devices. The good news for owners of their Firewire audio devices is Echo claims it will continue to provide customer support and repair service.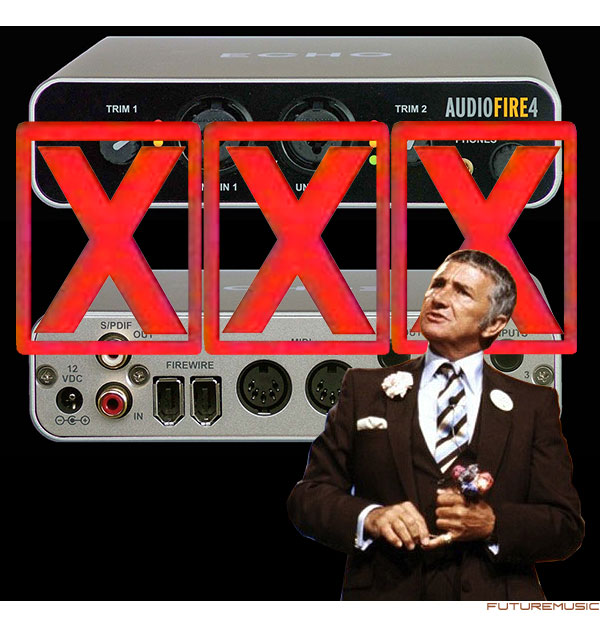 Echo Digital Audio's Official Statement:
Echo Digital Audio recently decided to focus all new product development plans on the emerging Ethernet AVB (audio video bridging) market and audio test and measurement. All FireWire products have been discontinued. Echo will still provide customer support on the company's website, and repair service will continue to be available in the future.

We view audio networking as an integral part of the future of audio technology. We believe AVB will be an important standard in this future evolution, and Echo is fortunate to already be playing a key role in the process. For the past four years Echo has invested significant research and development resources to ensure that we can earn a leadership role as AVB becomes pervasive.

In regard to the Company's test and measurement direction, Echo products have historically been used for numerous audio test and measurement applications. In the past few years these opportunities have expanded to represent the majority of our revenue and profits. We are now leveraging our AVB experience to develop test platforms that are currently providing manufacturers with the tools necessary to build and test quality audio networking products.

Our focus on AVB and audio test and measurement is complementary to much of what Echo has always done: it represents the culmination of the Company's over 30 years of experience with computer-based audio.

We don't see these changes as reinventing our business, we are simply refining it and building on our unique collection of strengths and expertise to ensure Echo's continued success in the future.