Image-Line has released Groove Machine Mobile (GMM), a touch-based groove production and performance App available for Android, iOS and Windows. Groove Machine Mobile features a 10 pad, sample-based drum machine, and five polyphonic synth / sampler channels: Loop, sequence, edit, mix and perform live on tablet devices.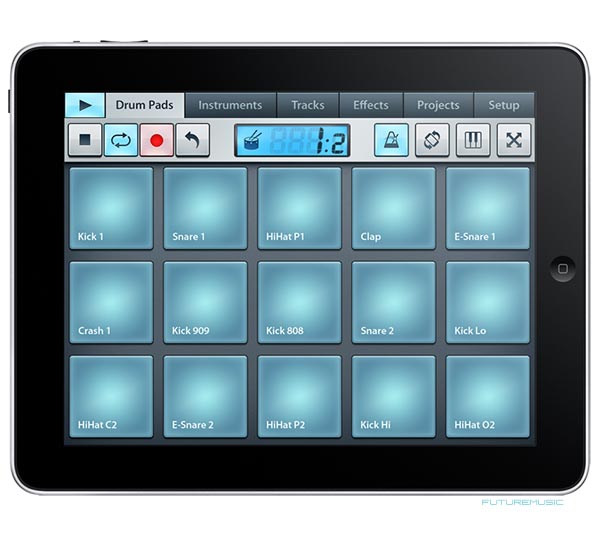 Features:
» MIDI Support under all operating systems: Android, iOS & Windows
» Optimized for tablets
» FL Studio Groove is currently NOT compatible with FL Studio
— However, users can export groove audio action to the WAV format and then import that to FL Studio
What is the difference between Groove Machine Mobile / FL Studio Groove and FL Studio Mobile?
Groove Machine Mobile is a groove box style application with the focus on loop/sequence creation, loop triggering and live tweaking. FL Studio Mobile is a track-based digital audio workstation (DAW) application, like FL Studio for PC, with a focus on music production and recording. FL Studio Mobile projects are compatible with FL Studio, while Groove Machine Mobile projects are not. In addition, Groove Machine Mobile and FL Studio Groove are the same application under different names – Android/iOS (GMM) and Windows 8/10 (FLSG). Image-Line changed FLSG to GMM when we released it on Android and iOS, to prevent confusion with FL Studio Mobile, which is a completely separate App. (Unfortunately, this entire naming scenario is even more confusing… —Ed.)




Groove Machine Mobile is available now for $9.99 from iTunes, Google Play Store and Windows App Store.
The Future: No true integration with FL Studio 11 is a serious deficit and needs to be address immediately. The FL should be able to use the Mobile app on the go to sketch out song ideas and then import that directly into Studio 11 as separate tracks for elaboration.



Image-Line