Waves has released the dbx 160 compressor plug-in for Mac and PC. Considered one of the foremost drum compressors ever, the dbx 160 contains a very clean sound with minimum THD. The fast-acting dbx 160 compressor was used in almost every major recording in the late '70s and throughout the '80s, and later models in the 160 series also became industry standards.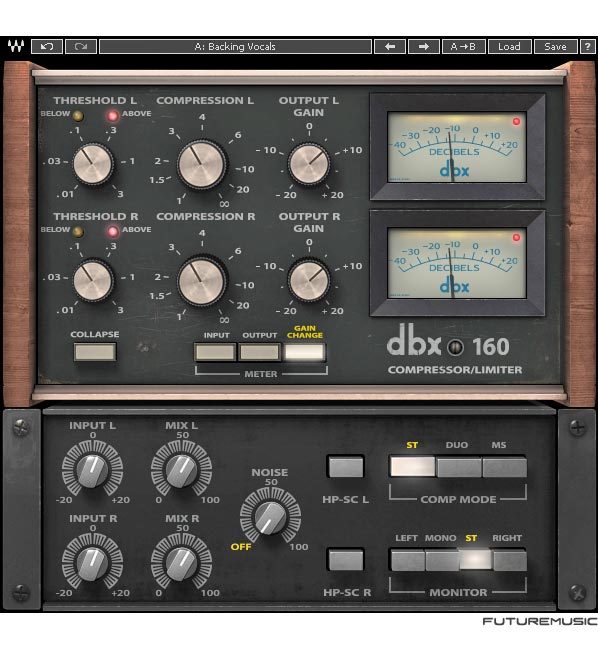 Features:
» Complete modeling of the original dbx 160 compressor
» Designed for both studio and live use
» MS matrix
» Mix & noise controls
» Stereo component
Created in collaboration with dbx, the Waves dvx 160 compressor / limiter plug-in is an emulation of this vintage compressor. The Waves dbx 160 plugin incorporates unique and exclusive features not found in the original hardware, such as Waves' MS Matrix, mix and noise controls, and a stereo component.



Waves' dbx 160 compressor plug-in for Windows and Mac is available now for $99.
Waves