Tuna Knobs, a Rotterdam based startup, is now shipping their stick-on knobs for the iPad. The knobs were set in motion via a Kickstarter campaign and were first intended to add tactile functionality to DJ apps, but several other music apps have been "enhanced" by adding the capacity, such as TouchOSC, Lemur, IL Remote, TouchAble, Korg iMS-20 and the Korg iElectribe.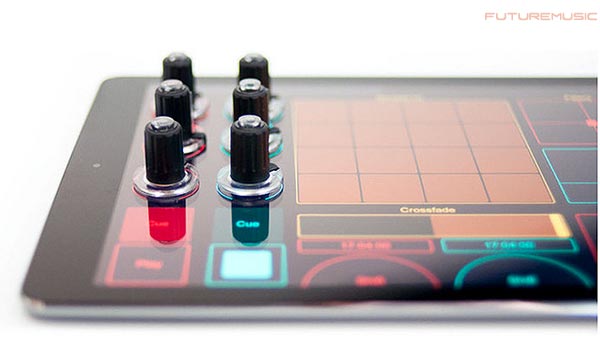 John Tillema, Concept Creator at Tweetonig, remarked, "When Samuel pitched his idea, during his internship at our design office, we were on board immediately. It is a simple, clean and very natural solution. We contributed a lot on the technical side of the story. Since our studio has an strong focus on mass producing this comes natural to us. We identified all the problems and started to test them one by one. The biggest challenge was to find a nice feeling conductive rubber. But after many, many, samples from our trusted suppliers we found the perfect blend rubber for this project." Tweetonig provided the engineering knowhow for the knobs so that they could be mass produced.




Tuna Knobs are basically a stylus in the shape of knob, with a small axis in the middle and a suction cup on the bottom. They stick to your touchscreen using a micro suction cup and translate a turning movement to a touch command. Tuna Knobs use conductive rubber to translate turning a knobs into the right signal for your touchscreen, not dissimilar to how a stylus works. They're also made to control apps with virtual knobs on every touchscreen device, not just iPads.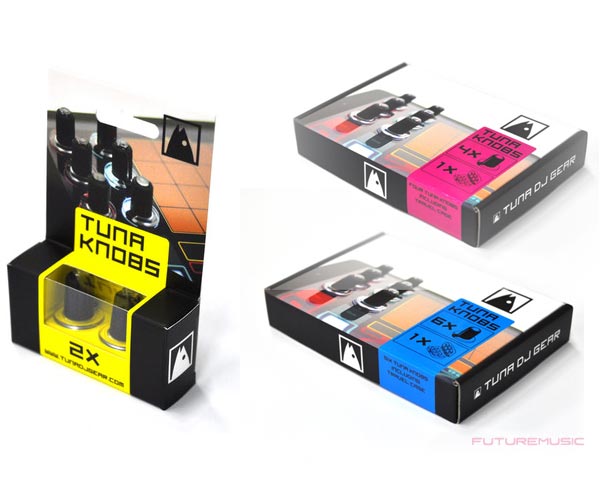 Tuna Knobs come in three different packages, 2 knobs for €22, 4 knobs plus travel case for €44 and 6 knobs plus travel case for €59.



Tuna Knobs