Alpine, a brand that you probably know more for car audio, has released their first foray into the headphone market. The website doesn't offer a lot of details except that the new cans were designed to simulate listening to live music.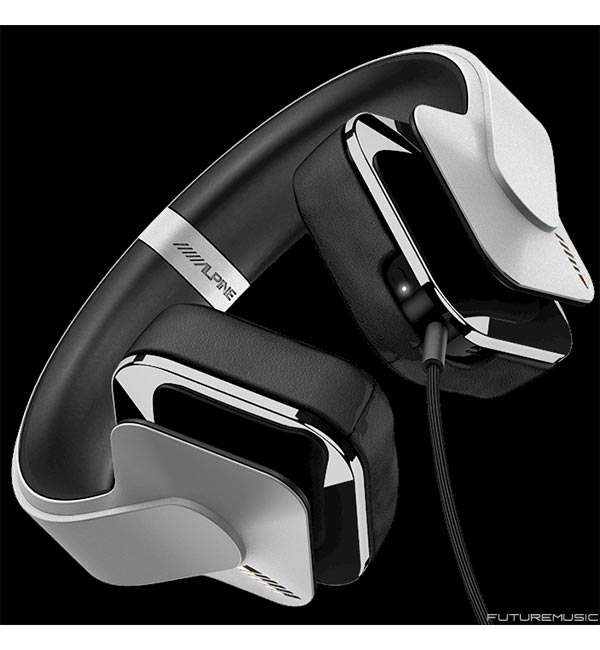 The fetching design and dynamic technology has definitely piqued our interest and we hope that Alpine will provide more details in short order. This is what we know now…
Features:
» Full Frequency Immersion Technology: Unique sound field expansion simulates the experience of listening to live music
» Fixed, rechargeable Li-ion battery with 10-hour capacity
» iPhone- and iPad-compatible audio cable
» Bluetooth Low Energy allows for easy pairing with your iPhone device for user-programmable sound settings
» There's a companion app, which claims to automatically scan, analyze and organize your music library in order to dictate a "musical direction" or mood, as well as fine-tune your sound with programmable bass and EQ controls
» Built-in 24-bit digital-to-analog converter
» Impedance: 30?±20%at1kHz
» Frequency response: 15Hz – 24,000Hz
» Sound pressure level: 107dB ± 3dB at 1kHz max
» Total harmonic distortion: <0.1%at1mW/1kHz Alpine's headphones come in either Apollo White or Onyx Black and are available now for $299 at Apple retail stores.