The lads at ProducerTech have released "Drum & Bass Production with Maschine by DJ Fracture" on their relatively new Maschine Courses website. The course is driven by Astrophonica label owner DJ Fracture, in full vampire regalia, and goes through the production of a D'n'B track from start to finish, utilizing Native Instruments' Maschine. Fracture, or Charlie Fieber if you're nasty, showcases his methodology for creating the Astrophonica style of Drum & Bass. Focussing mainly on the Maschine version 1.0 controller, the rapid-fire tutorials go through the creation of each rhythmic and melodic part within a track, using a range of pad modes and techniques, before concluding with lessons that focus on the newer aspects of the Maschine version 2 software, including the awesome drum synth and mixer section.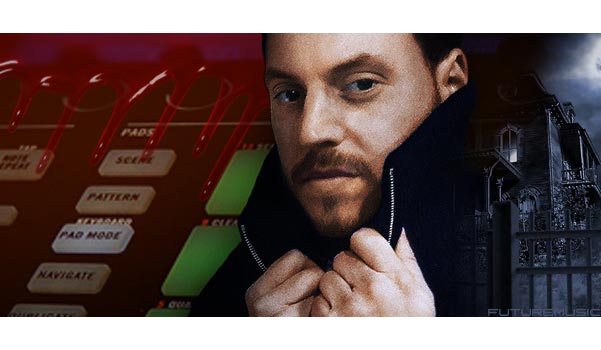 Course Modules:
Creating The Beats
Creating The Bass
Building The Arrangement
Making An Intro and Breakdown
Adding SFX
Fattening Up The Drums With Drum Synth
Mixing And Mastering The Track


In the first lessons, Fracture focuses on the main elements of the track, starting with the beat, then the all-important bass. Although, ProducerTech only gave us only one-time access to the course (making it impossible for us to employ our usual process of utilizing more than one reviewer for objectivity) we can tell you, this is NOT for new users of Maschine. Charlie, roars through the process, like an English auto worker looking to get out of the factory and off to the pub in order not to miss a moment of his beloved Gunners. Even Maschine Jedi will have to watch several of the sequences over and over, just to get the concepts down. Like other ProducerTech endeavors, the production value is not as up to par with some of the latest offerings from Point Blank, Dubspot and others. At $50, the real value comes from watching Fracture work his magic, revealing some production secrets along the way.




Maschine Course offers supplementary course materials, so you can play along, including 200MB of additional Drum and Bass samples from Loopmasters.


FutureMusic Rating: 79%


ProducerTech's Drum & Bass Production with Maschine by DJ Fracture costs $49.95 and is available now.



Maschine Courses