IK Multimedia has unveiled iRig Mic Field, a digital stereo microphone for field recording. Now you can capture high-quality sound in the field with your Lightning-compatible iPhone, iPad or iPod touch. Slim, light and fully rotatable, the iRig Mic Field is designed to be used for both video and audio projects. It delivers superb stereo sound for both formats by connecting directly to your iPhone, iPad or iPod touch's digital input via its Lightning connector. Its two quality cardioid electret condenser capsules, 24-bit audiophile-grade A/D converter (with 44.1/48kHz sample rate), 115 dB maximum SPL rating and built in low-noise, high-definition preamp give you the tools to capture sound.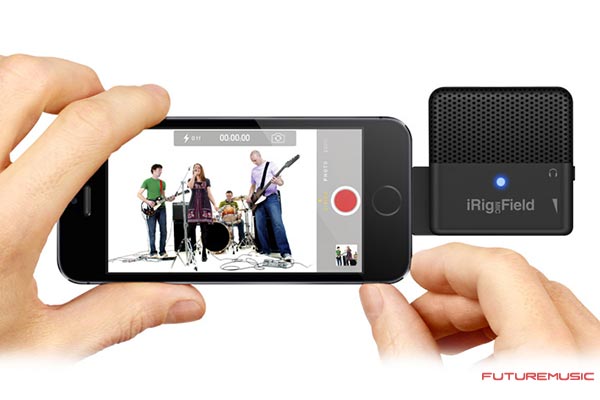 To better preserve the stereo image while recording audio for video, iRig Mic Field features a rotatable patent-pending design. With the touch of a finger it can be easily rotated 90 degrees and locked in one of two positions for the best stereo image in both landscape and portrait modes. iRig Mic Field is as lightweight and portable as your mobile device. It has a slim form-factor, fits flush on your device and is easily stowed when finished.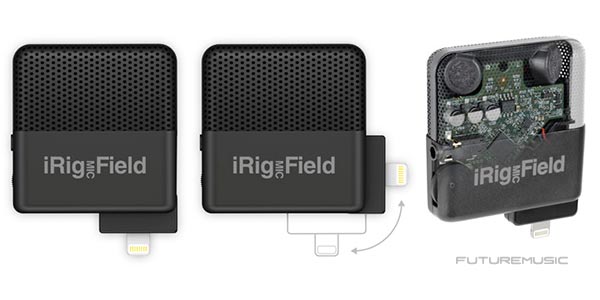 iRig Mic Field features a thumbwheel gain control, an audio-out jack for quality real-time headphone monitoring (usable with app support) and a multicolour audio input level indicator for quick visual monitoring, to ensure you're recording at the optimal levels. For immediate recording, iRig Mic Field comes fully equipped with IK's powerful iRig Recorder for iPhone, iPad and iPod touch. It lets you quickly record, edit, process and share your audio with eight effects and social sharing capabilities. iRig Mic Field also works seamlessly with iOS' Core Audio and Core Video apps like GarageBand, Voice Memo, Camera and iMovie.
IK's iRig Mic Field costs $99.99 / €79.99 and will be available sometime in October 2014.



IK