British manufacturer ATC has released two new reference near field monitors, the SCM20ASL Pro V2 active and passive SCM20PSL Pro. The active model replaces the previous-generation SCM20ASL Pro, while the passive model is new model.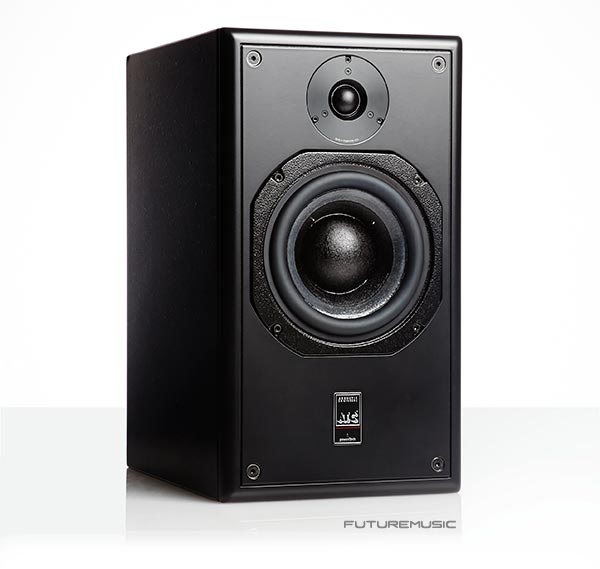 Both models feature ATC's proprietary drive units and are hand built in its UK facility. Of particular note is the new SH-25-76S 25mm/ one-inch soft dome tweeter, the first to be designed and built by ATC, and the result of six years of research and development by Managing Director Billy Woodman and R&D Engineer Richard Newman.
Features:
» 25mm soft dome HF unit
» Full SL spec ATC bass driver with integral 75mm soft dome
» 9kg precision machined and optimised motor assembly
» LF contour control
» On board ATC built two way 250W Bi-Amp Pack
» Heavily damped Aluminium cabinet
» 6 year warranty
» Drivers: HF 25mm, Mid/LF 75/150mm
» Amplitude Linearity (±2dB): 80Hz-17kHz
» Cut-off Frequencies (-6dB, free-standing): 60Hz, 22kHz
» Horizontal Dispersion: ±80°, Coherent
» Vertical Dispersion: ±10°, Coherent
» Max. Continuous SPL (1 metre): 108dB
» Crossover Frequency: 2.8kHz
» Input Connectors: Male XLR
» Input Sensitivity: 1V
» Input Sensitivity Trim: ±6dB
» Input Impedance: Balanced > 10k?
» Amplifier Output: Bass 250W, High 50W
» Filters: Even Order Critically Damped
» Overload Protection: Active FET momentary gain reduction plus thermal tweeter protection
» Front Panel Indicators: Power On indicator, Gain Reduction warning
» LF EQ: +6dB @ 40Hz
» Dimensions (HxWxD): 448 x 270 x 310mm (17.6? x 10.6? x 12.2?)
» Weight: 30kg / 66lbs
The bass/mid driver used in both loudspeakers is ATC's proprietary 150mm/six-inch Super Linear device. Constructed with a 75mm/three-inch voice coil and a short-coil, long-gap topology, it combines the high-power handling and low-power compression usually only found in large, high-efficiency systems with the fine resolution and balance of modern high- fidelity systems. Unique to the drive unit is ATC's Super Linear technology, which, by employing specialist materials in the magnetic circuit, reduces third harmonic distortion in the lower midrange.
The electronics in the active design have also had considerable development time invested in them, resulting in a claimed reduction of noise and distortion (a further -10dB @ 10kHz) and a reduced operating temperature for improved reliability. The amplifier design is a revised version of ATC's discrete MOSFET Class A/B design with 200W and 50W continuous power available for the bass and high frequency sections, respectively. The user controls have also been improved over the previous generation with more flexible input sensitivity controls and a revised low frequency shelf control to help achieve good balance in difficult acoustic conditions. The amplifier includes protection circuits for both DC offset and thermal overload.
The cabinet has been restyled to more closely follow the larger monitors in ATC's professional range and is constructed from heavily-braced MDF. Highly damped, elastometric panels are bonded and stapled to the cabinet's inner walls to suppress cabinet panel resonances, while the enclosure's front panel is heavily radiused to reduce cabinet diffraction, improving the frequency response and imaging. The loudspeaker can be wall mounted via a K&M 24120 Wall Mount (available separately). Note that the cabinet requires modification to accept the 'top-hat' mount.
The ATC SCM20PSL Pro passive monitors cost £2,083 per pair; the SCM20ASL Pro (V2) active monitors cost £3,647 and are available now.



ATC