Mixed In Key has upgraded their iMashup iOS app to version 3.0. The remixing and mashup app allows you to choose two songs from your music collection and mash them up together. Save the mashup by uploading it to DropBox, and then play it in your next DJ set. Experiment with your ideas. Test different tracks to find the perfect mashup combination.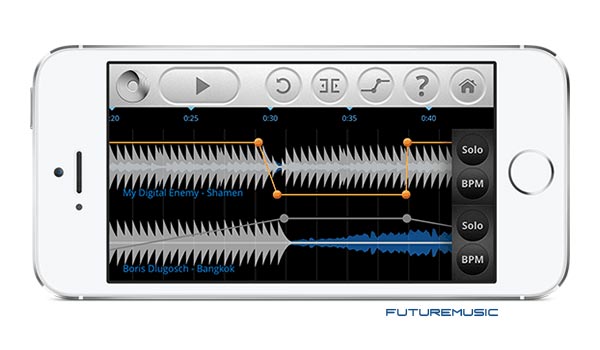 Using the Mixed In Key harmonic engine, your mashups and remixes will always be close to 100% harmonically correct and the revamped technology behind the app ramps up the performance – Mashup 3 is is up to 10x faster compared to older versions.
Features:
» Use music from your iPhone or iPad
» Beatmatch everything together using a pro DJ algorithm
» Make 100% harmonic mashups with no key clashes
» Create loops
» Copy and paste segments of a song
» Adjust the loudness of melodies, hihats and basslines in your songs
» Split the song into segments and move them around
» Sync with iTunes to export high-quality WAV files
» Save your results to Dropbox, or just email the saved mashup to yourself
iMashup 3 works with: iPhone 5, iPhone 4S, iPod Touch (latest generation), all iPads except iPad 1.
Mixed In Key's iMashup 3 costs $4.99 and is available now.



Mixed In Key