Mackie Announces CR3 & CR4 – Creative Reference Multimedia Monitor Series
Mackie announced the Creative Reference Multimedia Monitor Series. The series includes two models – the CR3 and CR4 – with 3-inch or 4-inch woofers and 3/4-inch silk-dome tweeters. CR monitors also feature a curved high-frequency waveguide for wide, even dispersion of sound and a defined stereo image and all-wood cabinets.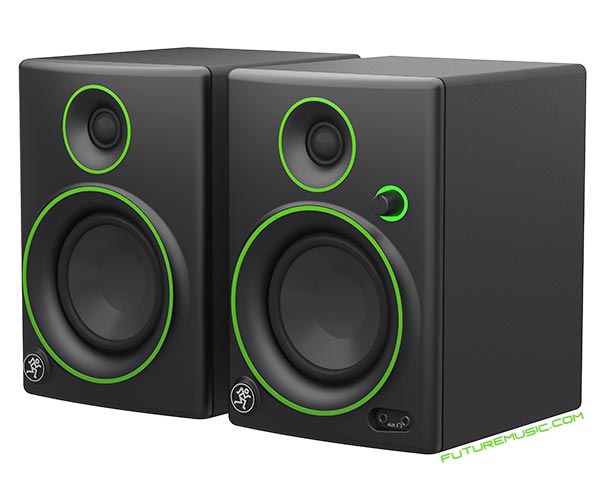 Mackie Creative Reference monitors offer convenient features including a left/right speaker placement switch allows users to locate the volume control on the left or right of their workstation. The front panel includes a on/off/volume knob with a lit power indication ring that will also control the volume of headphones, which can be plugged directly into the front of the monitors. Creative Reference monitors come with all the connecting cables needed for the user to get started immediately. As a bonus, there's even a pair of acoustic isolation pads included.
Mackie's CR3 and CR4 Creative Reference Multimedia Monitors will be available worldwide in August, 2014 for $129.99 and $199.99 respectively per pair.
Mackie