Glorious has introduced the Gig Bar, a stylish and modern piece of DJ furniture that adds to their collection of tasty DJ offerings. A combination of sophisticated materials emphasize the Gig Bar's ambitions to be more than just a utility place for DJ equipment.
An aluminum support stabilizes the table giving the Gig Bar a polish and accent. The acrylic front plate can house an optionalyy available LED kit, which illumiantes the table softly in various shades. The integrated cable cavity as well as the pre-mounted connector strip tucks cables neatly out of sight.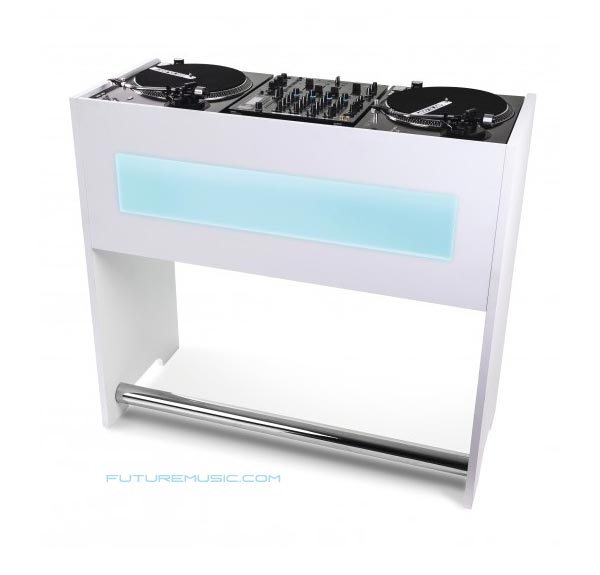 Features:
» For 2 turntables or tabletop CD players or controller and 1 mixer (up to 14″)
» High quality acrylic front plate
» Massive aluminum support
» Available in black or white
» Optional LED kit available
» Material: MDF wood in shrink wrap finish)
» Dimensions: 109.5 x 100.5 x 49.3 cm
» Weight: 32 kg
The Gig Bar comes in Black and White and is available in Europe.
Glorious