Propellerhead Introduces A-List Acoustic Guitarist For Reason Rack
Propellerhead has announced A-List Acoustic Guitarist, a Rack Extension instrument for Reason. The new extension allows users to enhance their tracks with a fast methodology for creating rhythm guitar tracks. Available immediately for Reason 7.1 customers, A-List Acoustic Guitarist includes over 600 rhythms spread across more than 50 styles that can be played and combined in real time.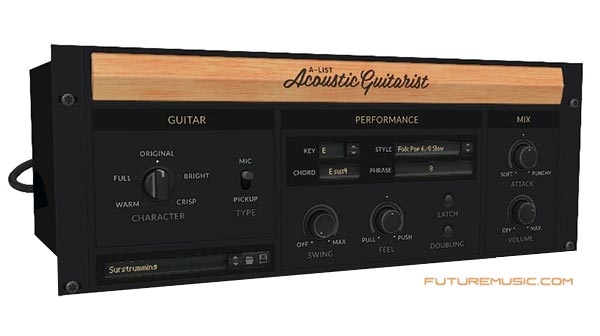 A-List Acoustic Guitarist puts the sound of a world-class studio guitarist right in the Reason rack. Single MIDI notes trigger chords and progressions, while adding additional notes allows users to explore alternate voicings and patterns. With intuitive, hands-on control over chords, strumming patterns, tonal parameters and more, musicians can quickly dial in the perfect performance for their song—or spend time experimenting with endless variations. Thirteen chord types—including major, minor, 7th, suspended, and more—cover all musical complexities.




Propellerhead's A-List Acoustic Guitarist is available immediately via the Propellerhead store for $99 / €79.
Propellerhead