Propellerhead Releases Reason 7.1 Update
Propellerhead has released the 7.1 update to Reason software, as well as Synchronous, a modulation Rack Extension plug-in for Reason. Reason 7.1 offers an enhanced workflow, performance improvements and new SDK2 technology for Propellerhead's Rack Extension plug-in platform.
Propellerhead's Rack Extension plug-in format currently contains 200 instrument and effects devices available via Propellerhead's online store.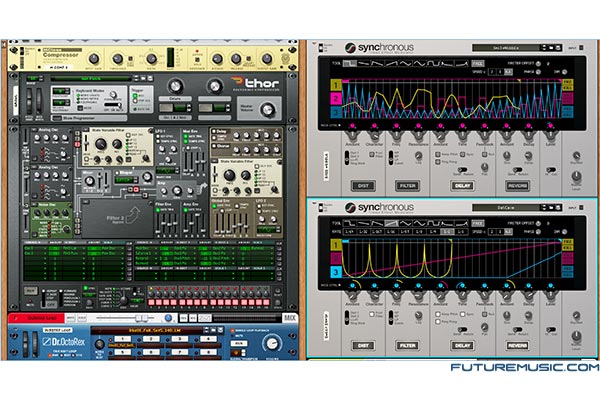 Highlighting new interactive graphic capabilities of the SDK2 technology, Synchronous is a Rack Extension plug-in for Reason that offers rhythmically synced effects that bring your music to life. With a dynamic and intuitive graphic user interface and the ability to instantly recall over 100 patches, Synchronous is certainly flexible. With the built-in waveform tools, users can easily draw and dial in Distortion, Filter, Reverb, Delay and level for anything from side-chain pumping and tremolos to beat-repeating and tweaked out wobbles.




Reason 7.1 is a free downloadable update for all Reason 7 owners. Existing Reason upgrade pricing remain the same at $129 / €129.
Propellerhead