Aether Things has premiered Cone, a thinking music player that learns what you like and plays what you love, creating a personalized music experience that gets better over time. Aether Cone claims to music simple: It learns what you like to listen to, when and where you like to listen to it. Sounds like the lovechild of a Nest Thermostat and an iPod with Spotify/Pandora connectivity.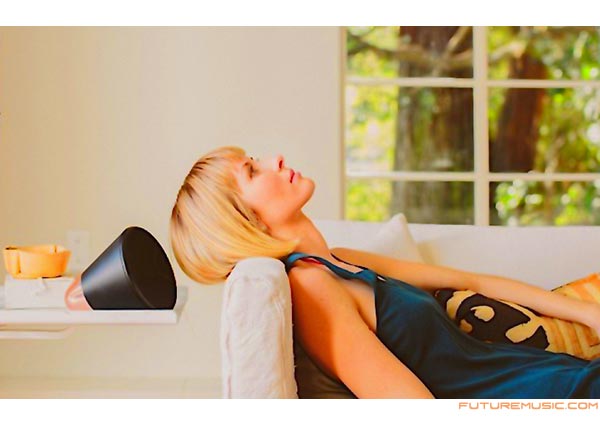 Features:
» 3″ woofer plus dual tweeter design for natural stereo envelopment
» SNR Signal-to-noise ratio 106 dB (A-weighted, f = 1 kHz, maximum power at THD less than 1%)
» ARM Cortex-A9 1GHz processor
» 32-bit floating point processing
» Power-efficient design using advanced class-D amplifier with up to 90% efficiency
» Fully digital I2S 2,1 channel 20w audio amplifier
» Low-power, three-axis, micromachined accelerometer with 14 bits of resolution
» Dynamically changing LED light ring with variable luminosity
Like the original iPod, the Cone's main interface is a dial around the perimeter of the speaker. Turn the dial and it instantly plays music you'll love, as well as podcasts and Internet radio. Aether, a brand new concern, builds thinking things that seamlessly integrate hardware, software and services to make everyday life nicer. The company is comprised of a diverse team with experience at Nokia, Apple, Frog, Google, NASA, Pixar and others.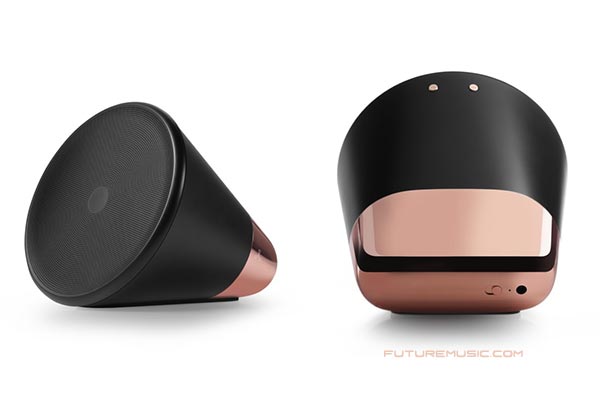 Product Specs:
» SIZE & WEIGHT
—Height: 6.3 in
—Width: 6.3 in
—Length: 6 in
—Weight: 2.9 lbs
» POWER & BATTERY
—Built-in rechargeable Lithium ion battery
—8 hours of continuous playback
» CONNECTIVITY
—Wi-Fi 802.11 a/b/g/n
—Dual-band (2.4 and 5GHz)
» REQUIRED FOR SETUP
—Any device running iOS 7+ or Mac OSX 10.9+ "Mavericks"
Aether's Cone will be available in Spring/Summer 2014 for $399.
Aether